Brandon Anderson & Ben Masters are stepbrothers with extras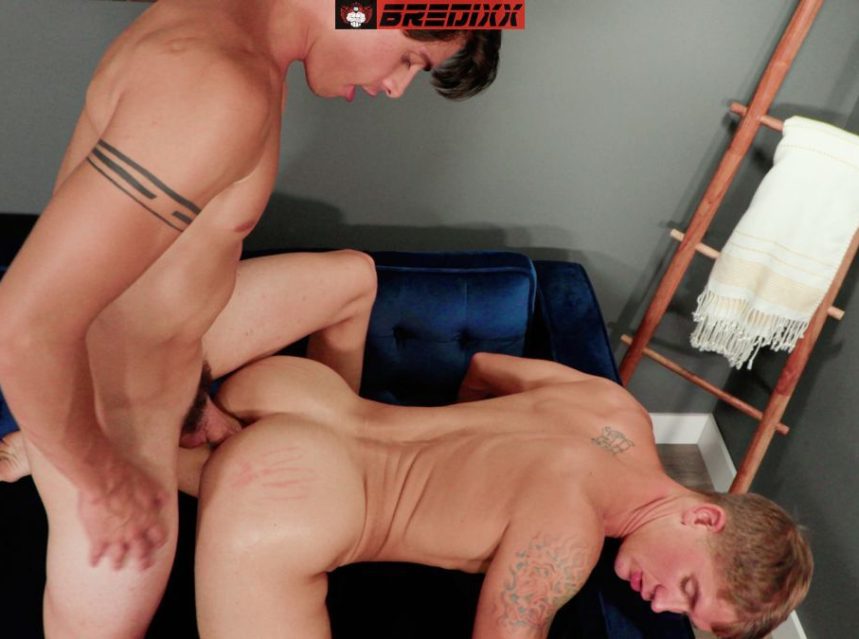 Never leave two stepbrothers alone, especially if they are gay, because they will quickly become closer than usual. That's exactly what happens to Brandon Anderson and Ben Masters when they're left home alone after Brandon's mom and Ben's dad leave for a romantic weekend. Brandon and Ben are bored all night until Brandon puts on his favorite porn movie to masturbate.
Ben decides to join in the "watching" but one thing leads to another and Ben ends up with Brandon's cock in his mouth. After Ben returns the favor, it's clear to the two stepbrothers that the evening is not going to end soon. Thus begins their sex marathon, which lasts all weekend and leaves them both exhausted from fuckinf, but also super satisfied.