Trevor Brooks cheats on his girlfriend with Justin Matthews & Leon King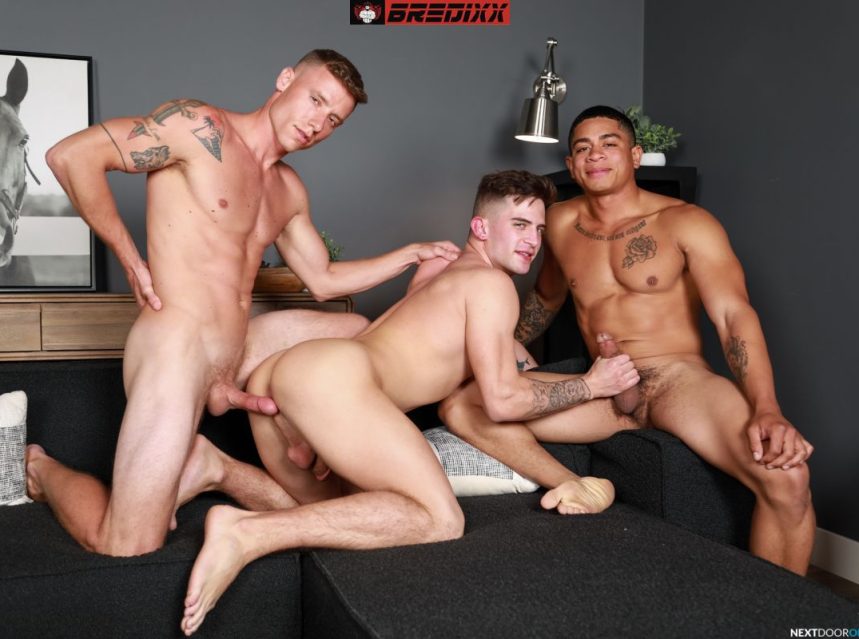 It turns out that Trevor Brooks' girlfriend was right to be mad at him for neglecting her at the expense of his friends Leon King and Justin Matthews. When he told her he'd spend the weekend with them watching baseball, she accepted, but deep down she knew there was something very unusual about Trevor, Leon, and Justin's friendship.
It was a good thing she didn't visit them on the night in question because she would have seen them in a sport in which she would have liked to be the only participant. Unfortunately for her, the sight of muscular baseball players made Trevor quite naughty and he let Leon and Justin play with his hole.
We're not going to tell his girlfriend about that night, are we?