Jeremy George & Troye Jacobs – Bareback For Jason Sparks Live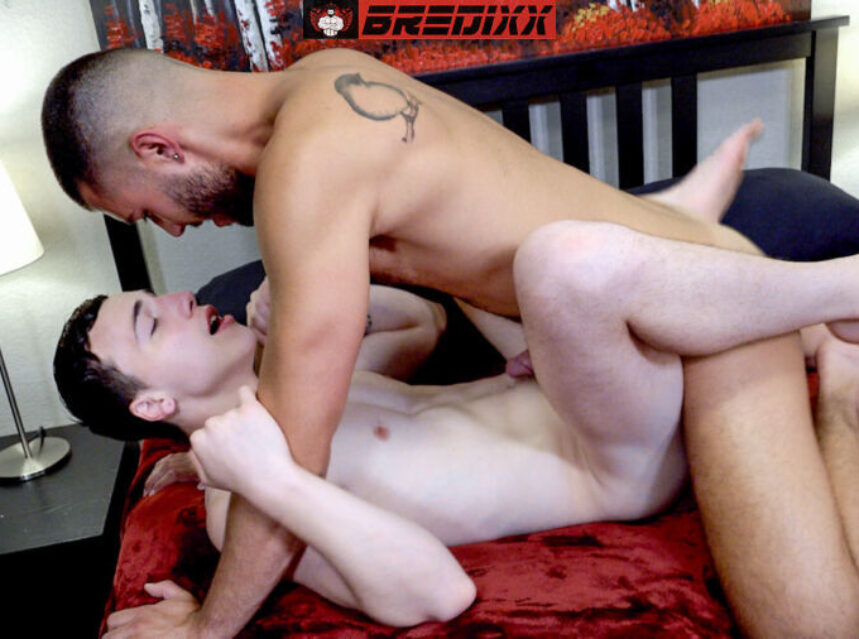 Jeremy George & Troye Jacobs – two guys who deserve our attention. Sexy otter Jeremy George is back… and this time he's not wearing his trademark glasses! His lucky partner today is cute twink-boy Troye Jacobs. The two guys kiss fervidly on the bed, tongues dancing, bodies intertwined. Troye shows off his tight little butt in a tasty red jockstrap. Troye leans back on the bed. Jeremy squats between his legs and starts to service the smooth boy's rock-hard dick. Troye's meat is so engorged that Jeremy can't deep throat it without choking.
Troye leans back and raises his legs so that Jeremy can twist his talented tongue deep inside his tight ass. Penetration is deep, raw and slow, but Jeremy picks up the pace as waves of desire start to surge through his body. He glances down at Troye, enjoying the sight of a quivering young boy struggling to take his man-sized dick.
Troye rolls onto his side so that Jeremy can stand by the side of the bed and properly plow his beautiful tanned body into the porcelain-pale twink. Troye groans appreciatively. Jeremy is plainly hitting all the right spots. Troye, now helplessly horned-up, flings himself onto the bed. The last stage of Jeremy' total conquest involves him pushing Troye, face down, onto the bed so that he can grind into him from behind. Troye begs Jeremy to breed him, and within seconds, the top man obliges, letting out a powerful roar as the seeds of life start to squirt from his overstimulated shaft.