Club Cruising With Jordan Starr, Ryan Bones & Ryan Jacobs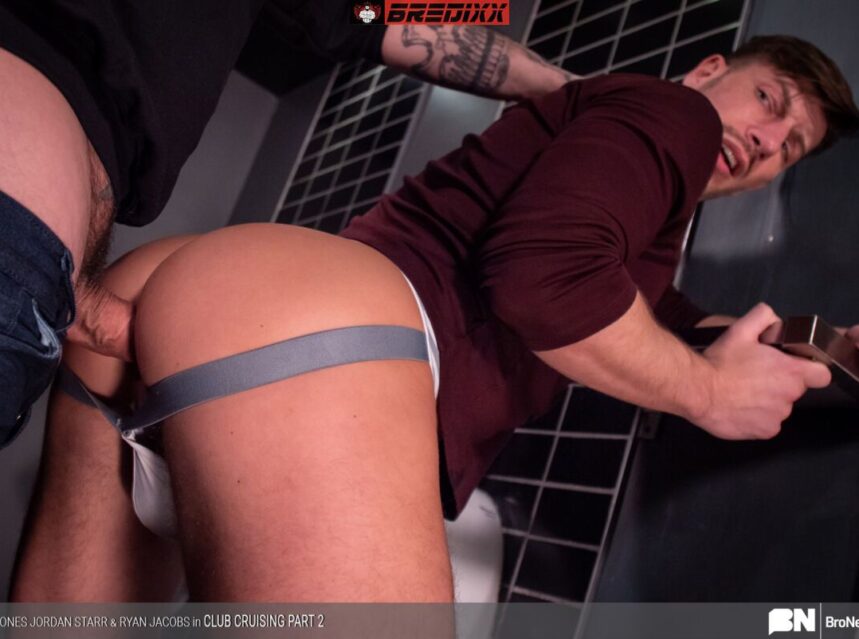 The club cruising was more than successful for Jordan Starr, Ryan Bones, and Ryan Jacobs that night. Jordan went to the club's restroom and waited until an unknown man appeared. Ryan Bones entered the room and started to pee, but noticed Jordan watching him. Jordan had just started sucking the stranger's cock when Ryan Jacobs suddenly entered. He also tested Jordan's oral skills before leaving to leave Ryan Bones and Jordan Starr alone.
Jordan sucked Ryan's cock some more. He then leaned against the urinal and Ryan penetrated his ass. An hour later, Jordan left the club with a big smile.