Shower Play With Dani Robles & Jhon Ramirex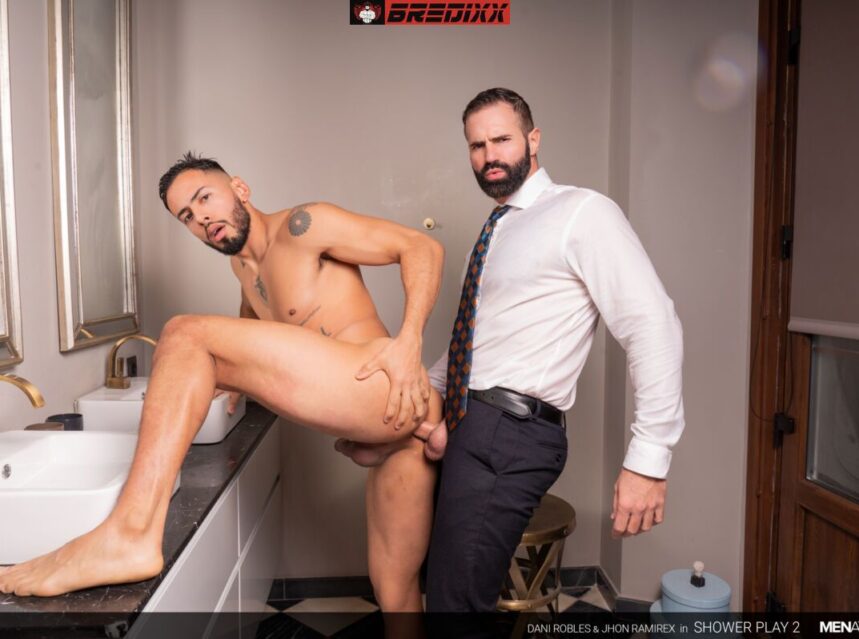 Dani Robles and Jhon Ramirex have been living together for several weeks. They have great sex and a great time together. But Dani is a businessman and has an important business meeting he can't miss. He has just put on a smart blue suit when Jhon gets naughty while taking a shower.
Dani is already running late, and Jhon insists that he come to him in the shower. Although he wouldn't want to miss the business meeting, Jhon is irresistible and Dani steps into the shower wearing his suit, which quickly gets all wet. But that doesn't matter to Dani anymore because the only thing he wants is to bang Jhon's perfect ass one more time.