Sparky Baxter & Daddy Sean Breed Luke Knight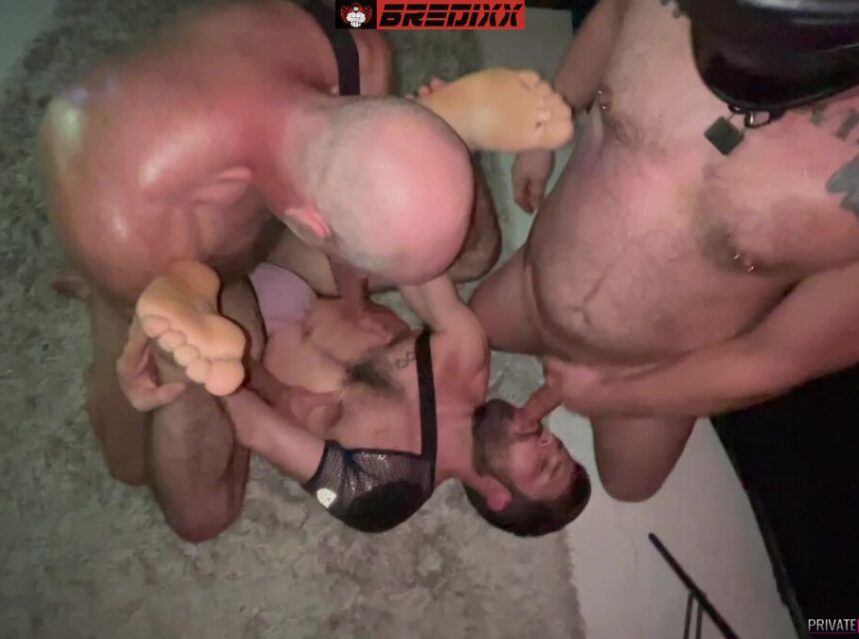 The three bareback pigs Sparky Baxter, Luke Knight & Daddy Sean don't stop fucking each other. Two hours later, they're still in one of Private Playground XXX's sets, and things are getting very wet and sticky. Sparky, in the black leather hat now watches the action from the side as Daddy Sean shows him how to dominate a real bottom.
Luke is on the floor with his feet in the air as Shawn fucks him furiously. After he makes sure that Sparky has gotten enough of a demonstration, he gives him his place in Luke's hole.