Room 106: Devin Franco, Pheonix Fellington and Liam Cyber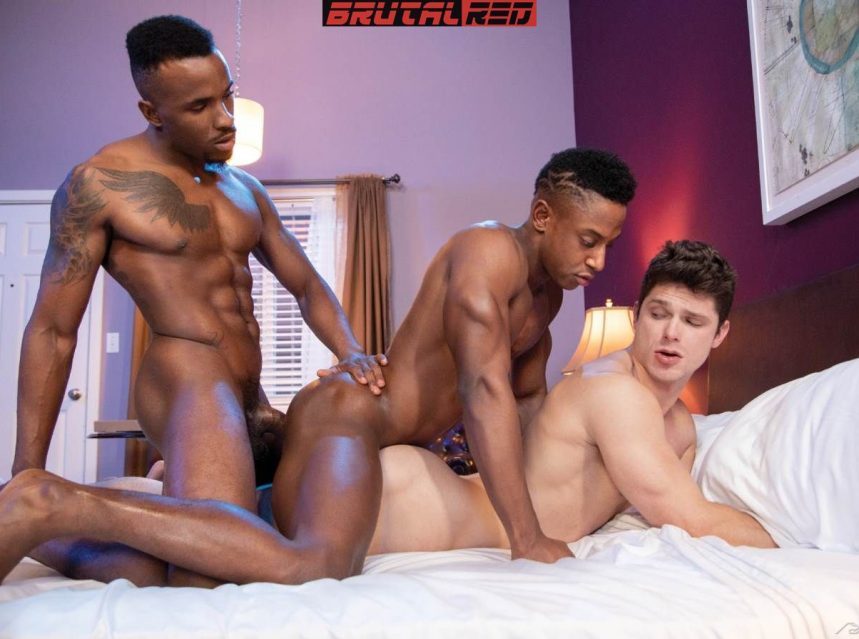 First update with Devin Franco for today. We are focusing on this because a little later you will see him again in the role of a fisting top. Now lets talk about this episode of Falcon Studios' "Room 106". Devin finds himself between muscle, big dick stars Pheonix Fellington and Liam Cyber. The three men become a part of raw threesome, that includes rough bareback sex, and so much testosterone and cum… Yep, the party will be great!
Be sure to watch: Room 106: Justin Matthews and Zander Lane.
So, this week, a cool couple is accommodated in room 106. It's late, so instead of visiting a restaurant, Pheonix and Liam decide to order a pizza. While waitng for delivery, they indulge in their passions. The two muscle jocks take turns sucking one another. Liam is rimming his friend's hole when Devin knocks on the door. He says he has noticed what is going on in the room and shows his willingness to join. The two lovers immediately invite him to stay with them. Next, a new dose of sucking and licking. Of course, the best comes a little later. Devin is at the front with the cock of Liam stuck in his hole. After Liam is Pheonix, who handles the raw hole of his friend. Now that's a good sex sandwich!