At Large: Logan Stevens Fucked By Dante Colle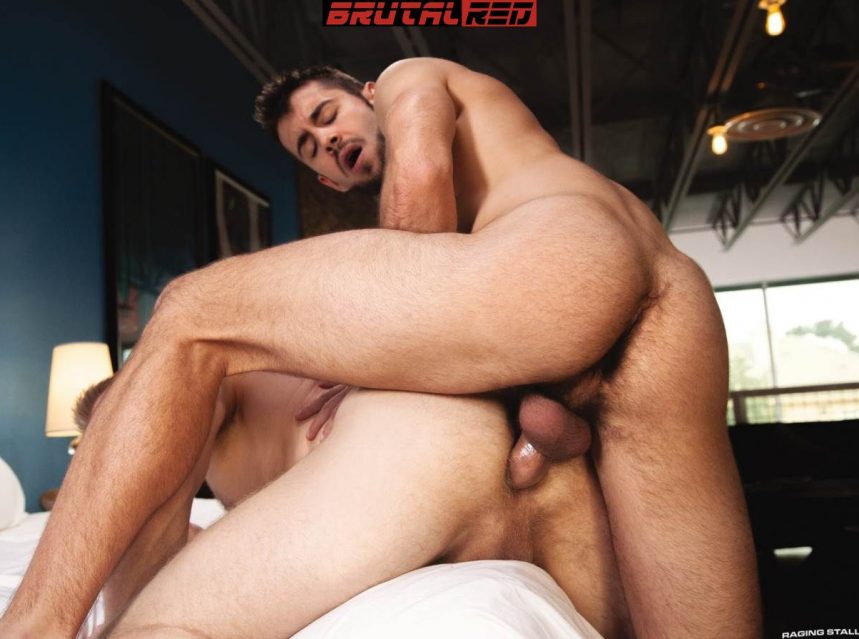 In this episode of "At Large" by Raging Stallion, we're going to enjoy an explosive fuck session with Logan Stevens and Dante Colle. A little background. Ricky Larkin is questioning Dante about his vision of the events during the crime. Ricky is rude and treats Dante more like a suspect than a victim. Ricky sends Dante home and informs him that he will be observing him carefully.
Be sure to watch: At Large: Alexander Kristov and Marco Napoli.
When Dante Colle comes home with his boyfriend, Logan Stevens, the two men decide to take a shower. Logan can't wait for his boyfriend's cock, so he takes it down his throat inside the bathroom. After a quick rimming session, they move to the bedroom, where Logan throws himself on the bed to offer his hole for the cock. Dante slides his big cock in the butt and pumps, opening Logan with every push of his raging hard dick.
Don't miss: At Large – Scene 1: Ricky Larkin and Zario Travezz.
Logan wants to enjoy Dante's face while he gets banged and climbs on Dante Colle to ride his cock. After jumping on Dante's dick, Logan takes it even deeper with his feet in the air. Dante fucks Logan Stevens and very soon makes him cum. Dante can't hold on and pulls out to cover up his friend with his jizz.