Raw Three-Way: Brent Everett and The Big C Men Cory and Jared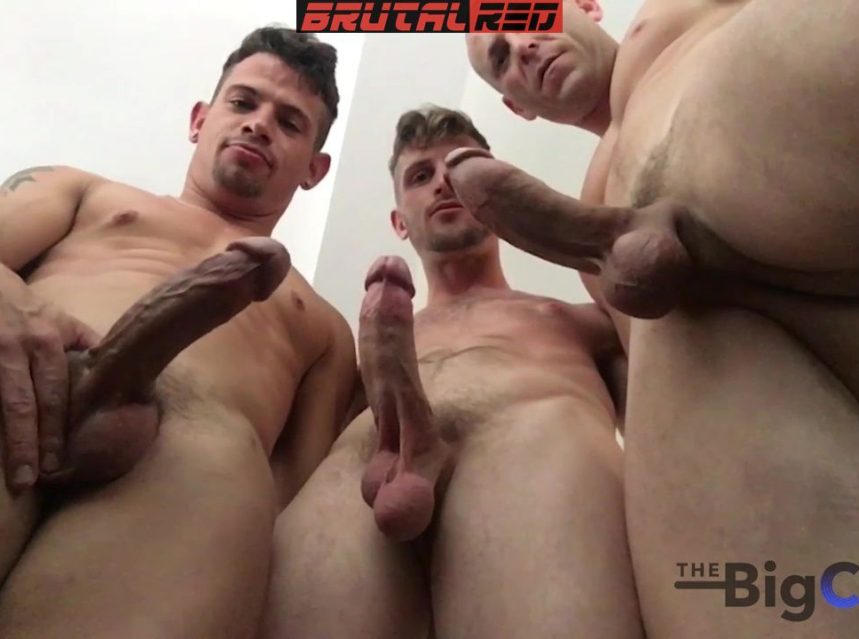 We are excited to announce our new partnership with Big C Men, and the debut of their new site, thebigcmen.com! Over the last 2 years, this married couple of 8 years (Cory & Jared) have dominated the "Fan Pages" like Only Fans and Just For Fans to build an impressive collection of amateur videos. As Fan Count Leaders with a hugely supportive following, they routinely did scenes both together and separately, engaging in all sorts of versatile, raw sex with everyone from top name Studio Porn stars to amateur buds.
Although Cory routinely says he has a particular passion for working with amateurs, some of the biggest studio stars already fill their collection, including Armond Rizzo, Trenton Ducati, Cade Maddox, Devin Franco, Dakota Payne, Manuel Skye, Jack Mackenroth, JJ Knight, Remy Cruze, Jett Rink, Josh Moore, Ricky Roman, Levy Fox, Zario Travez, Cesarxes, Minoflex, Kyle Kakes, Zane Taylor, Dillon Anderson, Jackson Reed, and Jack Hunter. Their most recent releases this last month include Hoss Kado, Parker Payne, Logan Moore, & superstar Adam Killian.
The couple also recently visited the legendary Brent Everett for a week in paradise in the Caribbean Islands, where they shot a raw 3 way flip session in addition to outdoor beach fun.