Fraternity X: Weekend Bareback Orgy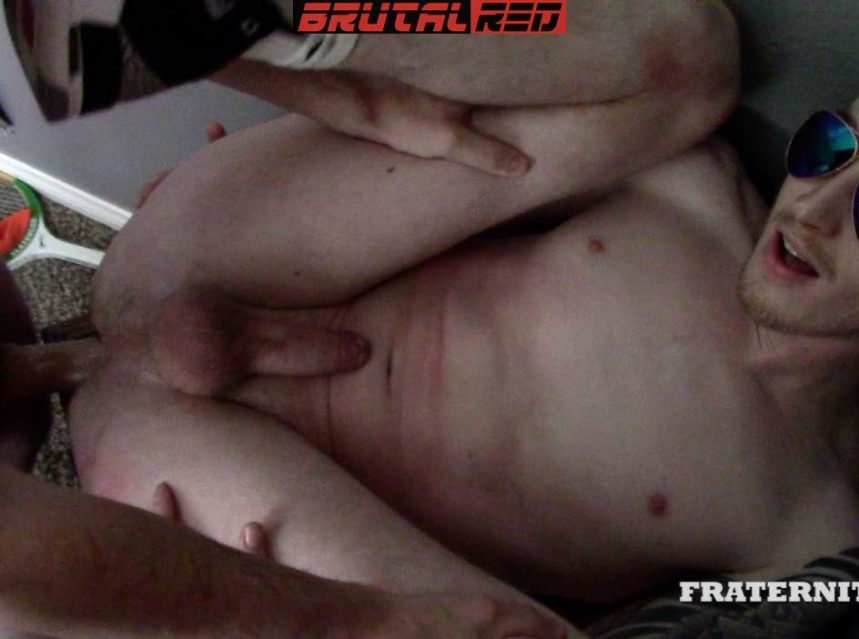 The end of the week is the moment when the guys from Fraternity X are really happy. It is time for their weekend bareback orgy, in which no hole and no rod will remain unattended. Of course, every great party starts with an even greater amount of alcohol.. Well, maybe they're drinking too much, but that makes them pretty naughty, so we won't judge them too harshly. After all, the fun is the main goal, so let's leave them drink as much as they want.. Well though we want them hard!
Don't miss also: Fraternity X: Bareback Bottom Takes 13 Loads.
Let the action begin now! Very clearly, the scenario is missing, the guys just have fun. We pay special attention to a new hottie whose name we don't know. He's pretty cool, has a sexy tattoo on his left biceps.. We don't know if we like him because of his sunglasses or sneakers, but we find the guy extremely attractive. Well, everyone likes him very much and soon he becomes the bottom of the day.