Marc Giacomo Barebacks Dale Savage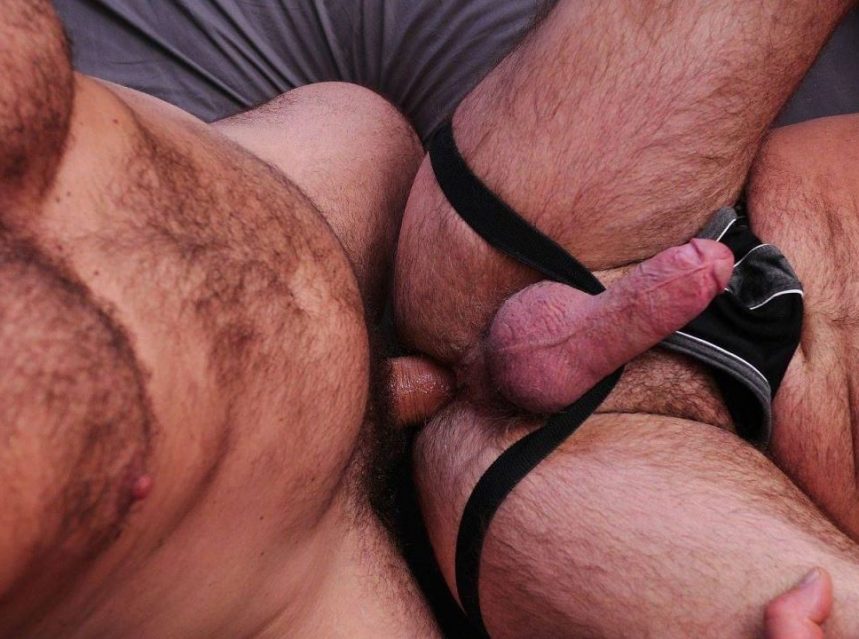 Instead of cleaning, Dale Savage gets bareback fucked by Marc Giacomo
Marc Giacomo, the new guy in the neighborhood starts the big cleaning of his new property. The first place that needs urgent stacking is his garage. Apparently, the previous owner has used the garage to store his useless belongings there. Marc is trying to set up some sort of action plan, but pretty soon his interest in cleaning has completely gone. The job is not for one person, so there will definitely be a need for a lot of helpers.
Led by his desire to find volunteers for the garage, Marc finds himself in front of the house of his neighbor, Dale Savage. While not quite enthusiastic, Dale is responsive and agrees to help his new neighbor. Soon, they're back in the garage, but Mark Giacomo insists on showing his home to Dale before they get the job started. The house is completely empty, as Marc apologizes that the only place where the two can sit is the mattress in his bedroom. Totally deliberately Dale Savage says he can't wait to get into the bedroom.
Marc understands the message completely correctly, so when they enter the room he pulls his dick out of his pants and tells Dale he can try it out if he wants. The older man immediately starts blowing the cock, as if it were the most important thing in his life. He's so thorough and thirsty for more of that cock. Marc Giacomo then bends the daddy over the mattress and proceeds rimming the hairy ass. Lubed with spit, daddy Dale Savage is ready for bareback pounding. Marc fucks him missionary, then he lets Dale go on top. He throws himself on the raw cock like a greedy animal and starts riding it. At the end they relax on the mattress, drenched in cum, completely forgot about the dirty garage.