Luca del Rey & Sean Xavier get too hot in their porn scene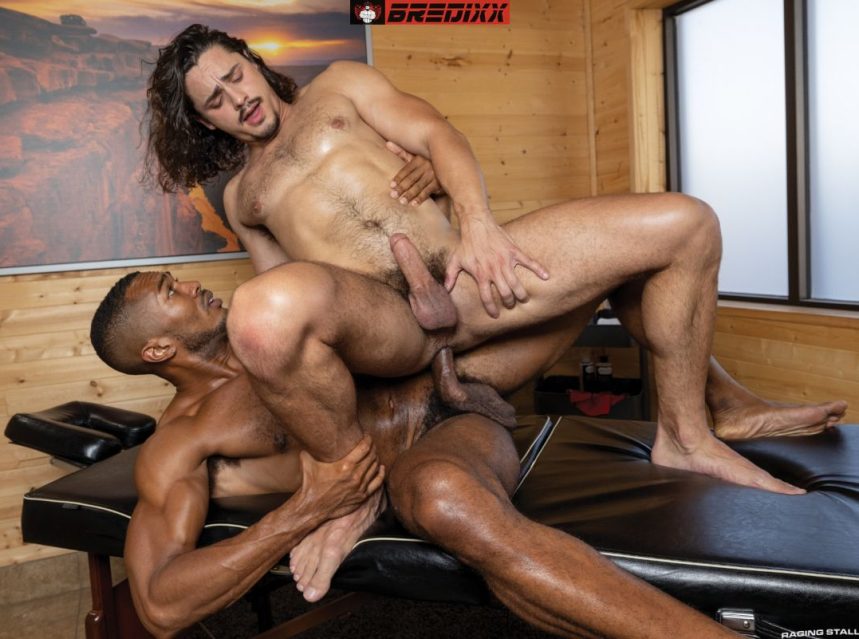 Luca del Rey and Sean Xavier meet for the first time on stage to film another episode of the Raging Stallion series "Sweat. Fuck. Repeat.", but they very quickly forget about the script on stage and start having furious, unbridled sex. According to the original idea, Luca should massage Sean and gradually increase his arousal level.
But Sean Xavier gets a full erection at the very first touch, and this prompts the director to change the course of the session, letting the two lovers do as they see fit. It turns out that a script really isn't necessary because things just take their natural course. Out of everything you'll see, the way Sean fucks Luca is the thing that's sure to impress you. What a cock, what a stallion!