Love And Lust In Montreal: Skyy Knox, Devin Franco and Steven Lee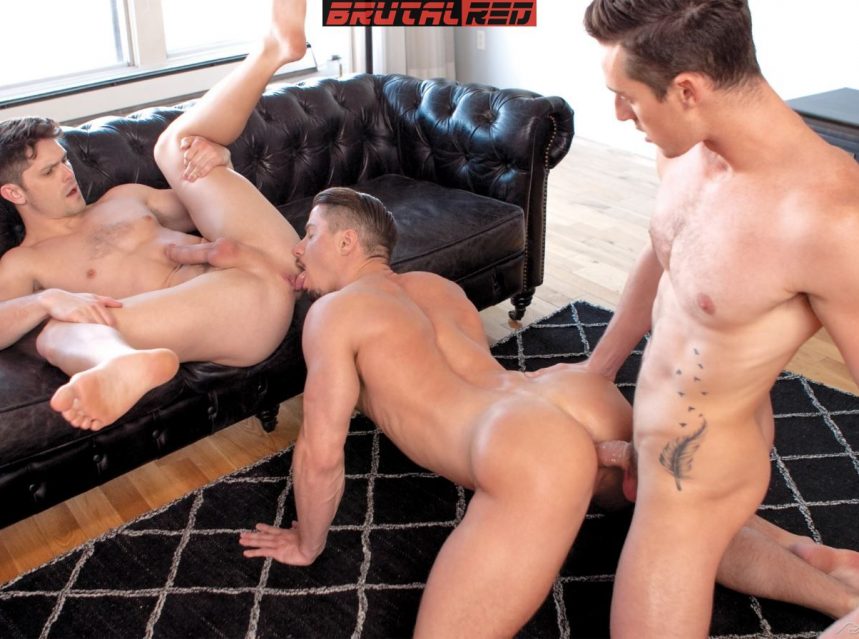 In this scene from "Love And Lust In Montreal", the motto is one – no hole should not remain not served! Skyy Knox, Devin Franco, Steven Lee are being dragged into an incredibly hot parade of big cocks and wide gaping holes. We can boldly say that this is the icing on the cake, this is a great threesome that will blow you away. By the way, we didn't know Sky likes fisting, but a little bit later, we'll pay attention to it, because there's undeniable proof of his preferences.
The action starts in a completely normal way. Skyy Knox and Devin Franco drop on their knees and take care of Steven Lee's dick. Wow, that double blowjob is so good. Then, Devin blows Skyy, as Steven serves Devin's dick. A little later, Devin is rimming Steven, while Skyy is licking Devin's asshole. First to get fucked is Steven. Skky rams his cock into Steven's hole and fucks him some time.
We're back to the point where Sky Knoxx shows he likes to have fist fun. Devin Franko fucks him for a few minutes, then Sky shows his sexy rosebud for the first time in front of a camera. Yes, that hole definitely takes big things on a regular basis. The scene is about to end. Devin continues to process Sky's hole, while Steven Lee stands behind Devin and gives his good and rough ass pounding.