Hot, Raw and Ready! – Logan Stevens and Alessio Vega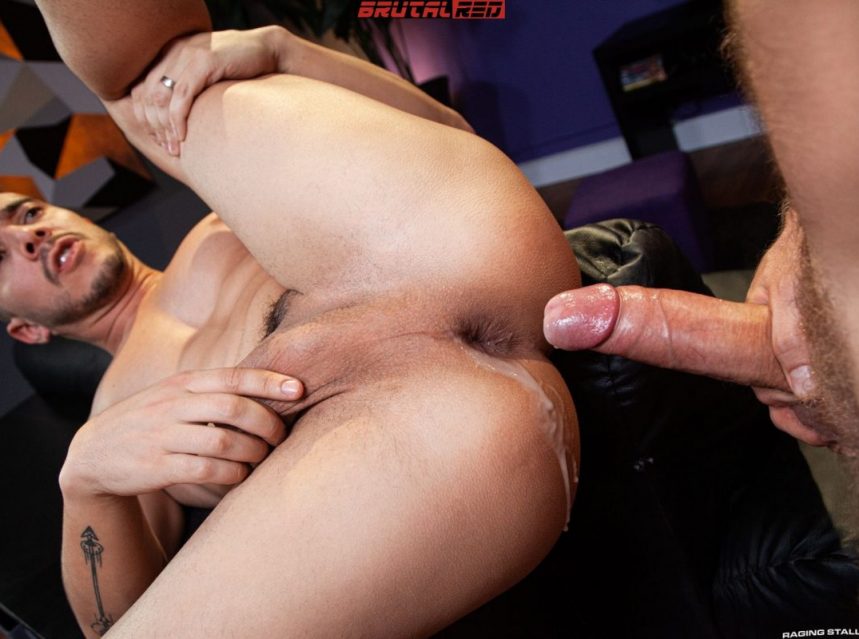 It's a true bareback fuck fest this week on Raging Stallion. Hairy, good looking top Logan Stevens plows raw Alessio Vega's cum addicted hole. They are exploding hot, loose and absolutely perfect at every moment of the scene – from the beginning to the very end. The action is intense, hard and you will be enchanted by the speed with which these two are getting to know their bodies. Just a quick kiss, then everything is just an unbridled, primal fuck parade.
Alessio Vega is on his knees eager to feel the huge dick deep down his throat. He starts from the head, slowly swallowing more and more until his lips meet Logan's balls. Logan Stevens is ecstatic and heated because apparently the best cock sucker is standing in front of him. Of course, Logan also has his tricks and pretty soon he shows his adoration to assholes. After finger fucking Alessio, Logan eats that ass in one of the hottest rimming sessions lately.
After the oral show, these two continue with what they're here for. Logan bends Alesio over the sofa and starts fucking. It is an inhuman, powerful, hellish rapid hustle, leading to the expected conclusion. This episode of "Hot, Raw and Ready!" ends with Logan cumming all over Alessio's ass and fucking the cum back in him.