Local ScallyKing Gets Bred In A Threesome – Hung Young Brit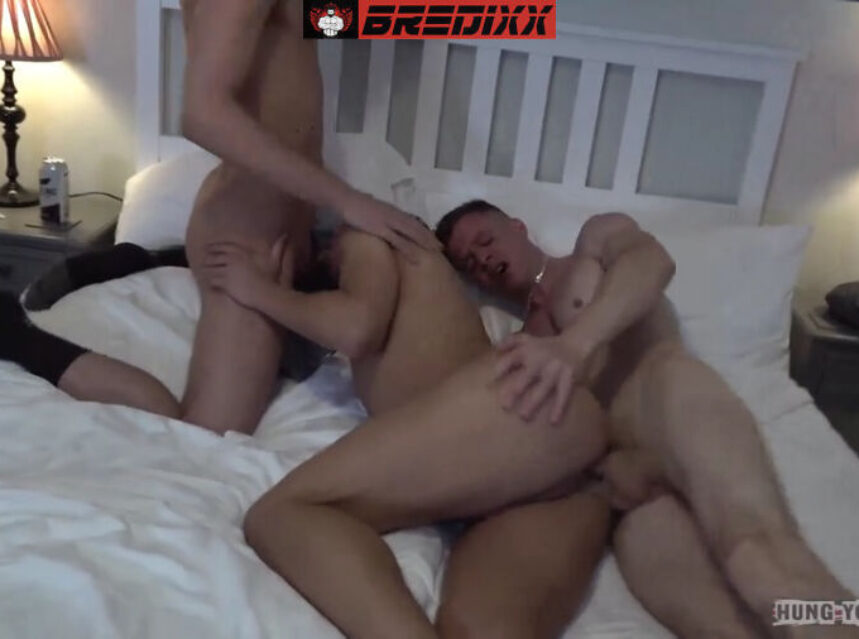 OK – so it's 2021 and Manchester pride 202. Aaron Bain AKA scallyKing (from Manchester) helped us around for our trip up there to gay pride. Dirty fucker lived up to his name alright! He knows all the scallys up there- they either film or do jobs or just hang at weekends! U gotta see his fucking 'collection of horny lads'. A lot of them don't wanna be on film. A lot of them are just in love with Aaron (and who wouldn't be?).
Going through his phone the next day, he's got the perfect hot little twinky lad, absolutely beautiful and 100% gagging for it – he loves big dicks. I was gonna leave him for ARON but he was cheering me on to ruin his hole first. As he's bouncing on my dick precum is leaking down the side of my cock when we flip him over and fuck it in him before giving him the first spunk LOAD.