Latin Cum Extravaganza With Andy Rodrigues, Italo Andrade & Gael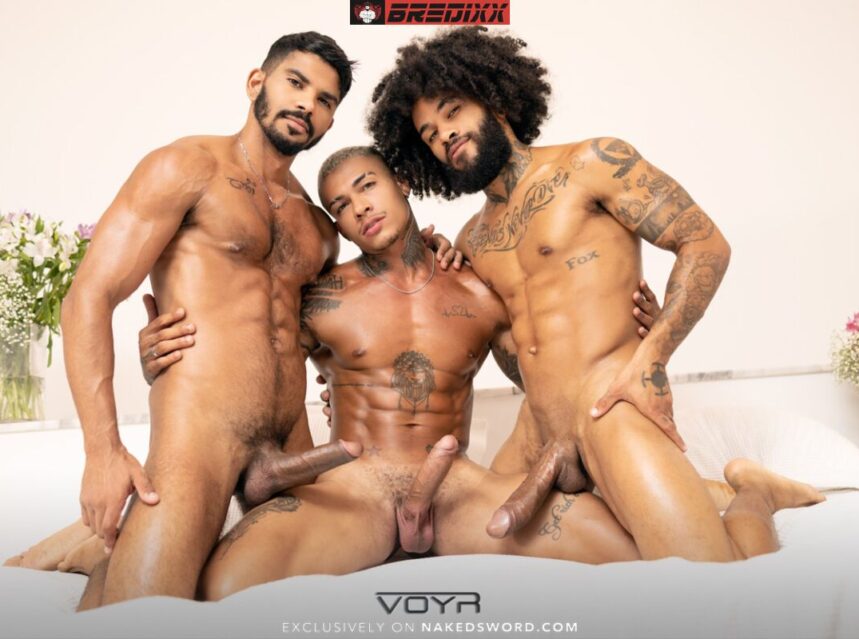 Italo Andrade is a power bottom, but Gael and Andy Rodrigues successfully satisfy him in this Latin extravaganza from Naked Sword. Be warned, this is a very sweaty and passionate bareback threesome, so be prepared for some serious thrusting and massive streams of cum.
Italo begins by sucking Gael and Andy's members, which double in size literally in seconds. With two hard cocks just for him, Italo knows what to do. He lays down on the bed and lets Andy and Gael fuck his mouth and muscular ass.
Italo moans with such pleasure that Gael is tempted to switch to his team. This is how a kind of pleasure train is formed – at the front is Italo, who is being fucked by Gael. Gael is in the middle and while he is banging Italo, Andy is banging him. You can't even imagine the amount of cum these three shoot at the end of the scene!