Koby Lewis & Portus – Bareback for Raw Road Nation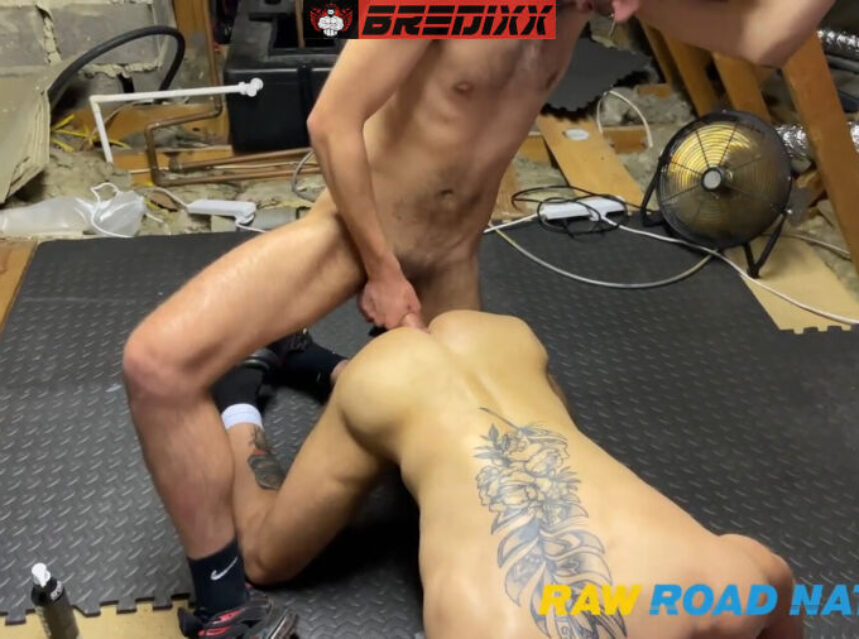 IN THE HIDDEN ATTIC NO ONE CAN HEAR YOU SCREAM! A friend who owns a few flats asked me and my workmate, Koby Lewis, to go around and take a look at something one of the tenants had been moaning about… When the guy opens the door as arrives the bloke is FITT and I'm sure is someone I have chatted to a year or so ago on Grindr… Anyway he shows me into the loft where he thinks there is a leak As I'm climbing up the ladder I catch him staring right at my cock and my pre-cum soaking through my grey joggers.
Now I'm starting to recognize the bloke from Grindr… It's Portus This guy I have been trying to nail down for years! He is fit as fuck, and with a big dick as well. I still have him favorited on my Grindr… So I give him the look, the kinda look you give someone you NEED to fuck when you're in the park 😉 and I dare my workmate to take his cock… punishment as I remember Portus saying he like to fuck ROUGH and HARD… Anyway turns out this leak will need a 2nd visit ;)….maybe with a lot more tools for the job as well.