Hung Young Brit: George Barebacks Josh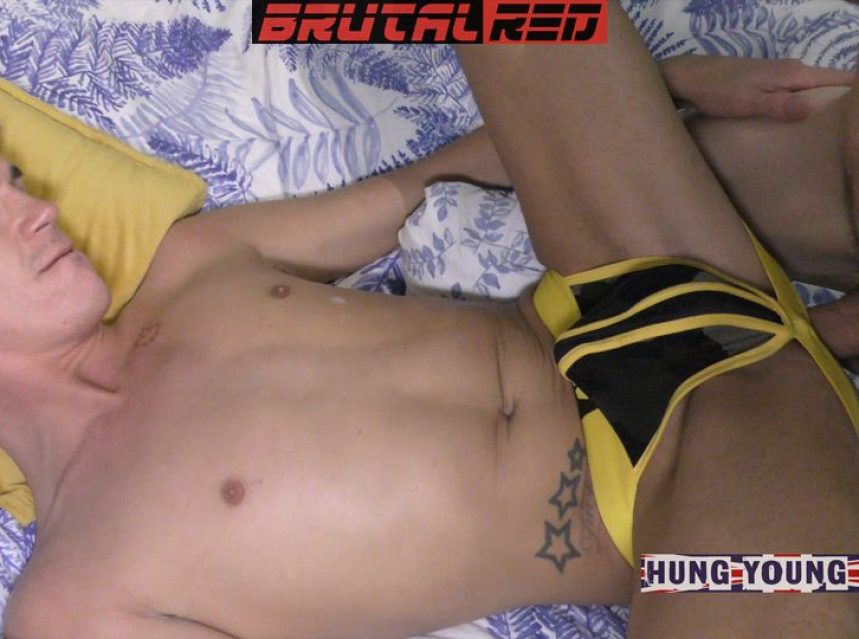 George from Hung Young Brit presents his new video, shot during a pride week, somewhere in UK. This session features him and his boyfriend, as well as an young bareback slut – Josh. George explains that the video was not intended, but it just happened after they came back after one of the parties during the pride. They just wanted to have sex, but they eventually decided to shoot everything that happened.
Don't miss also: George And James Double Fuck Tobias For Hung Young Brit.
Josh is 23 years old, from Sussex. He loves bottoming and has sex multiple times a day, so we can call him a cock addicted predator. In his first appearance in front of a camera, Josh does it like a pro, really he's very good in fucking. George slips his tongue in Josh and rims him for a while. Then George and his boyfriend take turns plowing Josh's surprisingly wide hole.