Gael's First Orgy For Naked Sword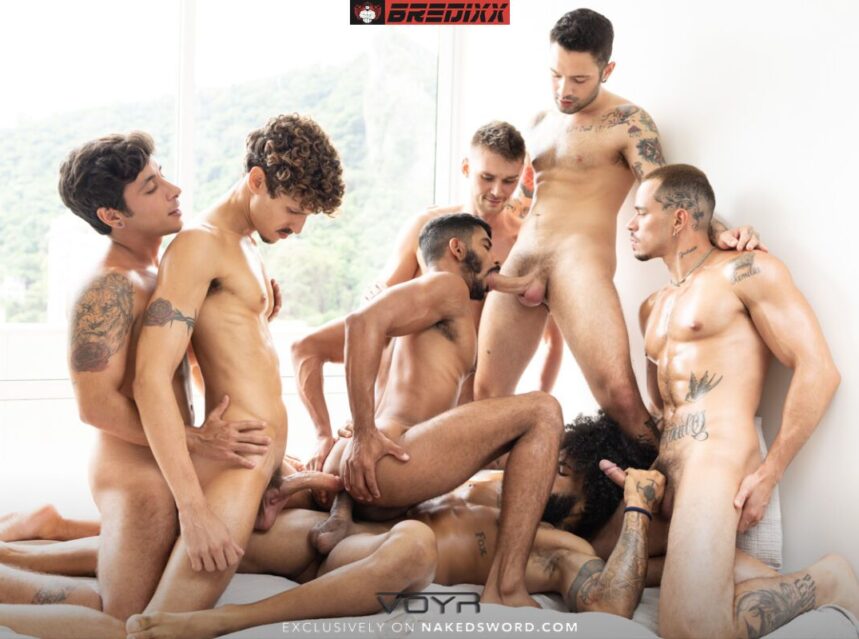 Gael quickly became a Naked Sword sensation. This bearded charmer has earned thousands of fans thanks to his unique presence in all the scenes he has shot so far. He is versatile but has proven himself to be a very decent bottom. Therefore, the producers of Naked Sword decided to throw him a party – a surprise, a real Latin orgy in which he is the focus of all the men's attention.
Gael was surprised and happy and the envy of all bottoms. He was fucked passionately and furiously by Andy Rodrigues, Gabriel Coimbra, Lucas Dias, Jordan Giraldi, Igor Lucios, and Liam Arnolds, all of whom together rocked the world with this amazing scene.