Drew Dixon, Sherman Maus and Riley Mitchel – Bareback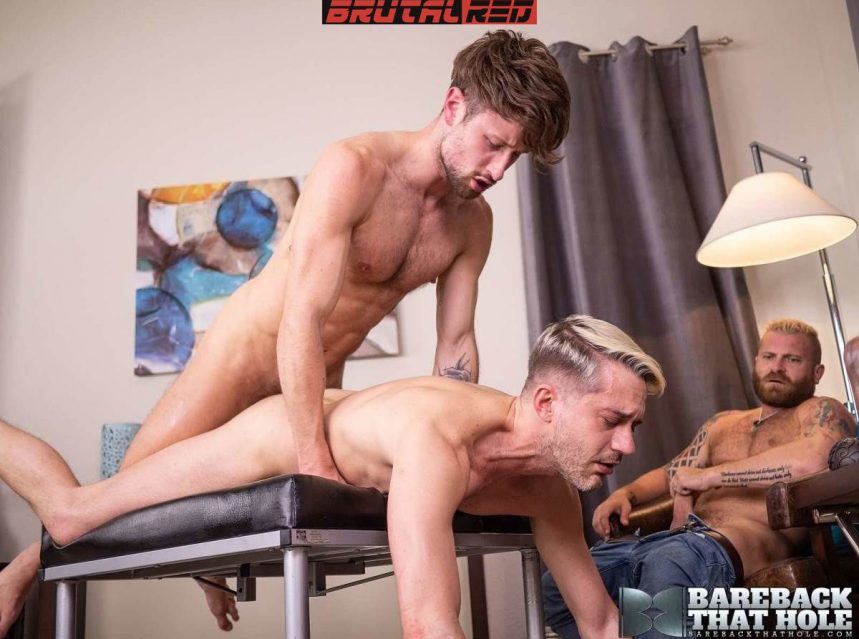 This video will surprise you because an absolute bottom turns out to be a good top. Drew Dixon still prefers raw meat inside himself, but definitely the role of fucker fits him wonderfully. Today we're going to enjoy Drew fucking Sherman Maus, another man who's doing well, both as a top and a bottom. What is the role of tattooed muscular dude Riley Mitchel?! We don't mention him as part of the scene because he's practically not there.
Don't miss: Backstage Fan Fisting: Devin Franco Fist Fucks Drew Dixon.
In fact, the video recreates Riley's fantasies while he masturbates. You can see him on the back of the background, massaging his penis while imagine how Drew and Sherman do it. So, Drew and Sherman begin sucking dick, face fucking each other's mouth. Then Drew slips his finger into Sherman's ass and fucks it for a while, before rimming his hot spot. Eventually, Drew proceeds fucking, plowing hard Sherman in different positions. So far Riley is not part of the show yet, but in the next episode he's going to join these two.