Adrian Suarez Gets Barebacked by Mateo Fernandez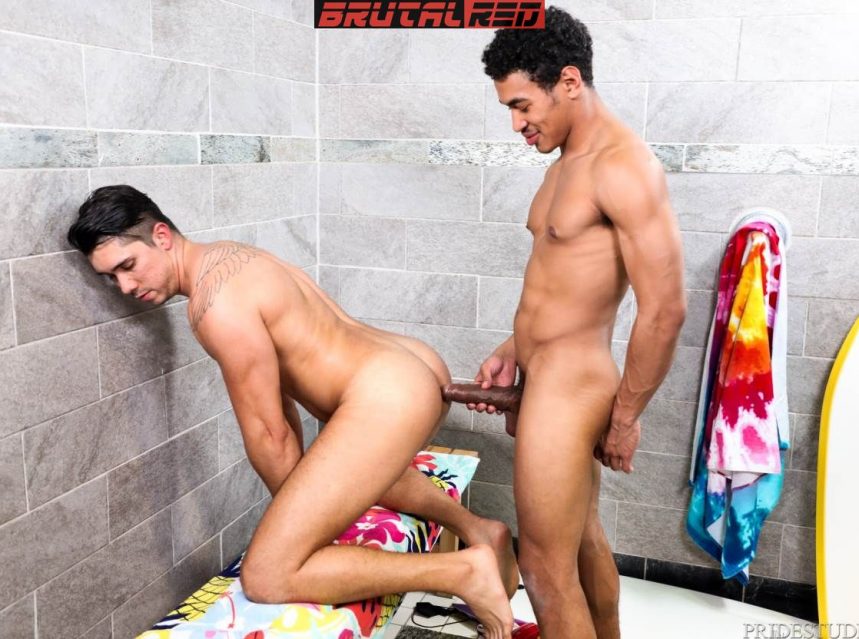 He made his debut just a few weeks ago, but from then until now he's not stopping to fuck. Today Mateo Fernandez is going to plow Adrian Suarez's ass, of course bareback. How did these two met? Mateo is an avid surfer who spends almost all his time surfing the ocean. After another day in the water, he enters the public shower to wash his favorite item, his surf board. At the same time Adrian takes a shower, but the presence of the surfer engages his attention. Mateo spots the stranger's interest, so he starts a conversation explaining that after a good surfing he's always feeling very horny.
Don't miss: Mateo Fernandez Barebacks Josh Stone.
Adrian already knows how this story will finish, so he takes the first step. He approaches Mateo, kneeling on the floor, he starts massaging and sucking his dick. Before long, Mateo puts his large masculinity deep in Hadrian's hole. He breeds that ass until Adrian spits his load. Mateo pulls out and cums all over Adrian's face.