Jeremy Spreadums and Carter Woods – Flip Fuck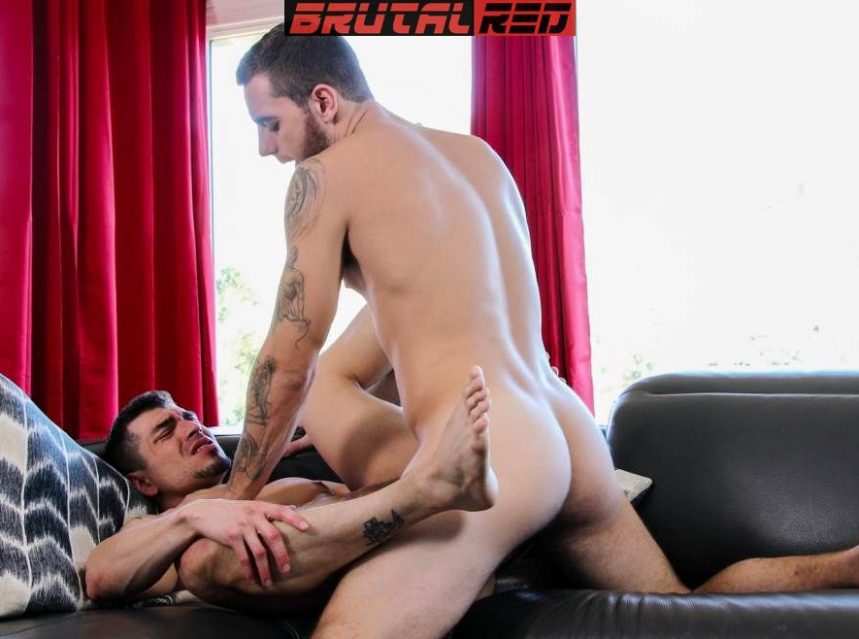 Jeremy Spreadums and Carter Woods take turns fucking each other in that bareback flip-fuck session by Next Door Studios. It's a steaming hot, cum filled video you shouldn't miss! Carter's been acting as a heterosexual man whose girlfriend just left him. On top of that, he gets receives sexual messages from some strange man. He sits in the living room and wonders what happens to his life when the stranger comes to the window. This is Jeremy. Carter really feels scared, but Jeremy tells him he's just in love with him, and maybe he's too much with his desire to be spotted.
Be sure to watch: Bondage Prison: Officer Michael DelRay Torments Jeremy Spreadums.
This is the beginning of the story, but what is the end? After her failure with women, Carter decides that Jeremy is his chance to try out with men. They kiss each other, then exchange blowjobs. Jeremy tells Carter that his hole is better than his ex-girlfriend's one. After Carter assures himself of Jeremy's words, through fucking him bareback, he decides to try it like a bottom. Jeremy stands behind him and fucks the cum out of him. So these two are putting the beginnings of a serious sexual friendship.