Mateo Fernandez Barebacks Josh Stone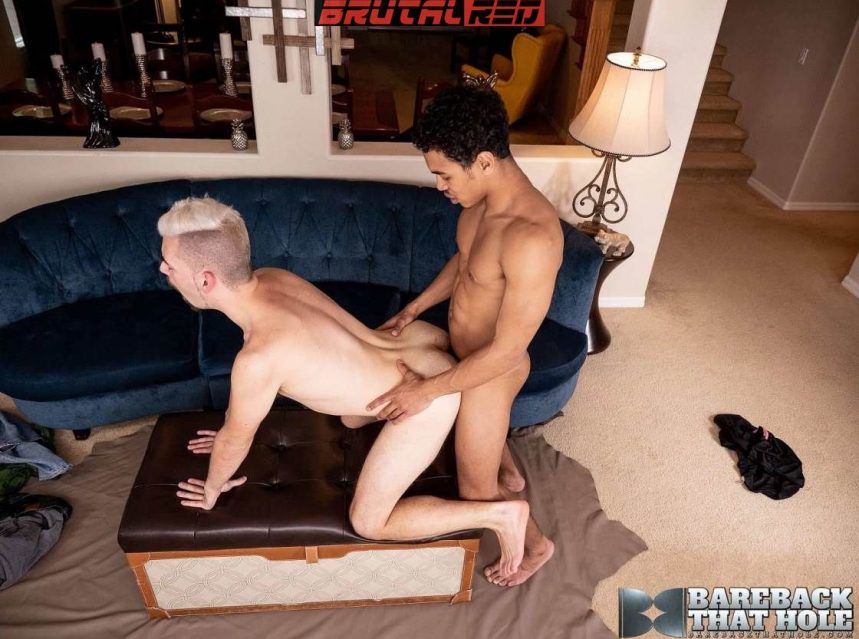 Only 2 weeks after his debut with Dominic Pacifico, Mateo Fernandez is back, as this time he's going to plow Josh Stone. The scene is pretty cool and definitely one of those we will keep in our personal collection. There is no preparation or special scenarios here, so the two men start from the first minute. We find them on top of each other in position 69. Mateo is sucking Josh's nice cock and Josh is blowing Mateo's raw member. Of course, we love blowjobs very much, but what follows is our favorite.
Don't miss: Roll Hard: First Crack – Mateo Fernandez and Dominic Pacifico.
Mateo stands behind Josh and starts licking his hole. He then massages it with several fingers, and then slowly slides his bareback cock in the ass. Slow in the beginning, Mateo very soon accelerates the pace of pushing. He fucks Josh in several positions and not long after, he hits the right spot in Josh's ass who cums with a big cumshot.