Chris White has a threesome with Brock Brodie & Kane Fox on his cheat day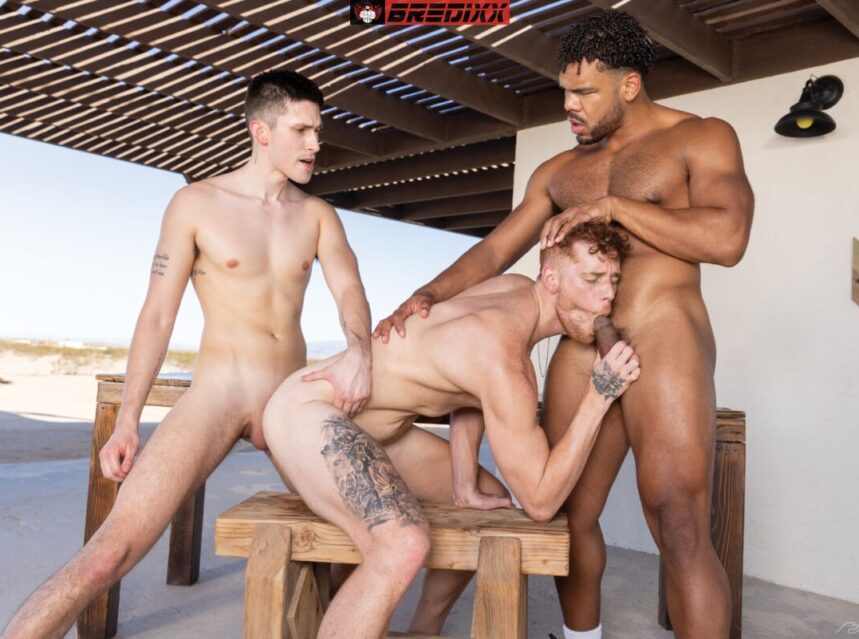 Cheat Day, the latest super hit from Falcon Studios continues with a great episode featuring a threesome with Chris White, Brock Brodie, and Kane Fox. Chris has informed his friend that today is his cheat day and intends to go to a cute couple he found on his gay dating app.
When he arrives at their home, Chris can't believe his eyes – Brock Brodie and Kane Fox look so sexy that at one point he thinks he's dreaming. But it's a reality – they're just really too sexy. After getting to know each other, the three quickly move on to the real action and each of them gets more than one orgasm in an afternoon of passionate sex.