Bruno Cane & Luca diNeppe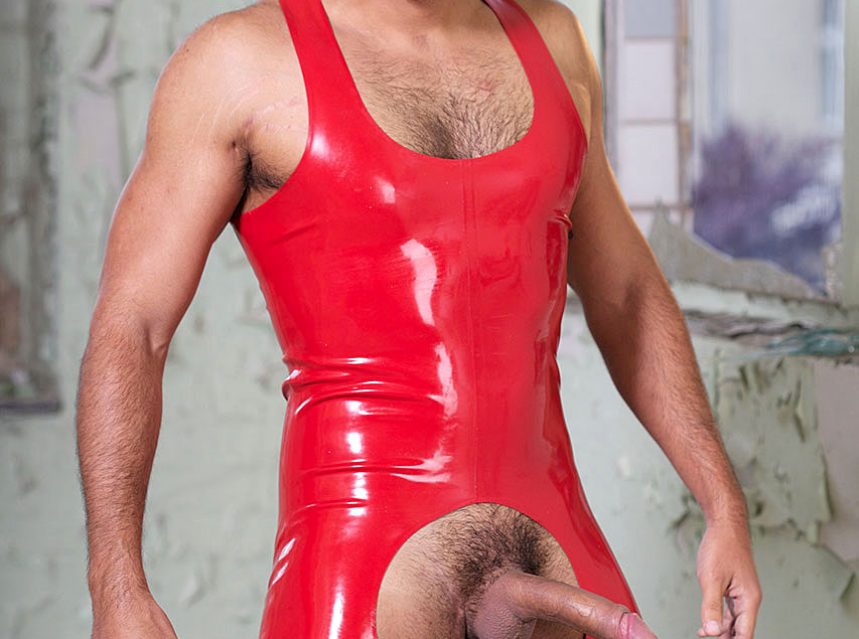 Masked rubber pig Bruno has to jerk himself off until his master finds some use for him. Luca takes off Bruno's mask, spits on his sweet face and gives him a bitch slap. The muscular stud fucks Bruno hard in the mouth, then lets him eat out his hole.
With his head down to the floor and his ass lifted up in the air, Bruno takes a hot fuck, first with Luca's thick manmeat, then with an even thicker dildo – and Bruno can't get enough.