Romeo Davis Licks His Own Hairy Pits While Jerking Off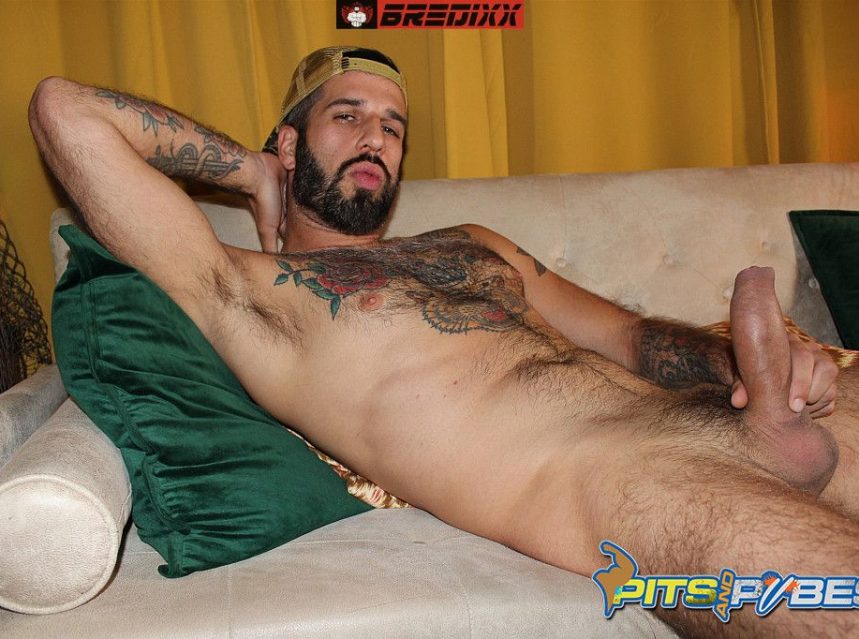 Romeo Davis enjoys his own hairy pits. Watch him lick and sniff them while jerking off. Romeo is a hot hairy daddy with a massive uncut cock, big heavy balls, natural hairy pits, and politely trimmed pubes. He's ready to knock one out and starts by sniffing his pits.
Each huff gets his thick dick a bit harder and to keep the party going, he plays with his black bush, running his fingers through it to the base. He spits in his pits, getting them juicy and lubed up all for his own personal joy. He pounds a steady pace until he heaves one final sigh and blasts a big load onto his hairy stomach. He finishes off by rubbing his fresh cum all over his sticky, crackling pubes.