Apprentice Cole Blue – Chapter 2 with Damien Oaks: Masonic Boys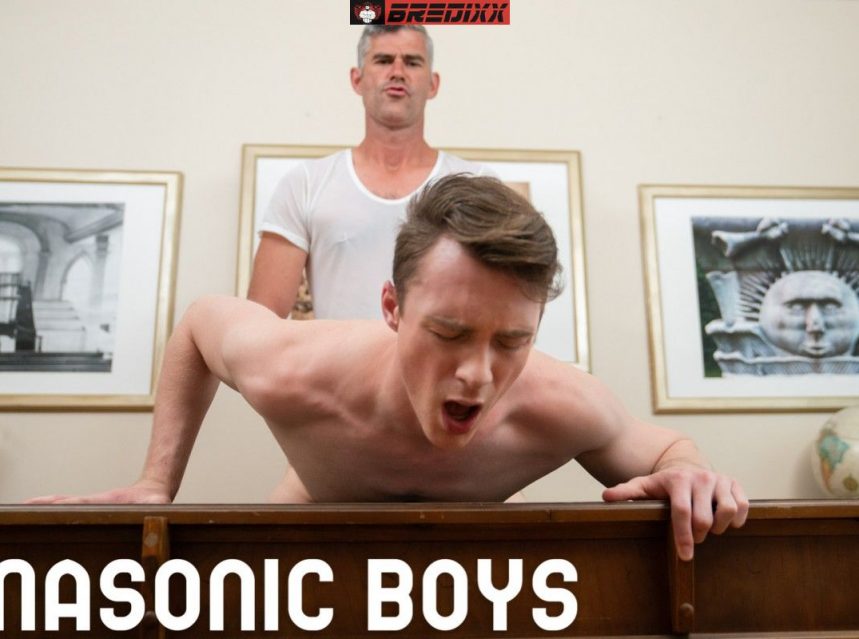 I the second chapter of Masonic Boys' story Apprentice Cole Blue, Damien Oaks barebacks hard Cole's ass. Master Oaks never looked away from Cole as he dropped his pants to his ankles, pulling out his big cock. It was thick and veiny, surrounded by a bush of dark hair. The heat from it was so strong Cole swore he could feel it on his lips.
It was then that Oaks told him to taste it, something that Cole was both desperate to do and terrified of. He closed his eyes, moving his head closer as he felt the tip of the man's member enter his mouth. His lips wrapped around it and he took his first taste of Oaks' cock. It was incredible. Somehow strange and familiar all at once. It was like his mouth was meant to have it and he'd waited his whole life for it. Even still, he kept his eyes closed until Oaks insisted he look up at him.
It was a strange sensation to feel a cock push its way into his mouth as he stared directly into the eyes of the man to whom it belonged. There was nowhere to hide, no way to throw it away or pretend it wasn't him or it wasn't happening. There he was, on his knees, sucking cock. And loving it…