Adam Franco and Little Brako have goodbye sex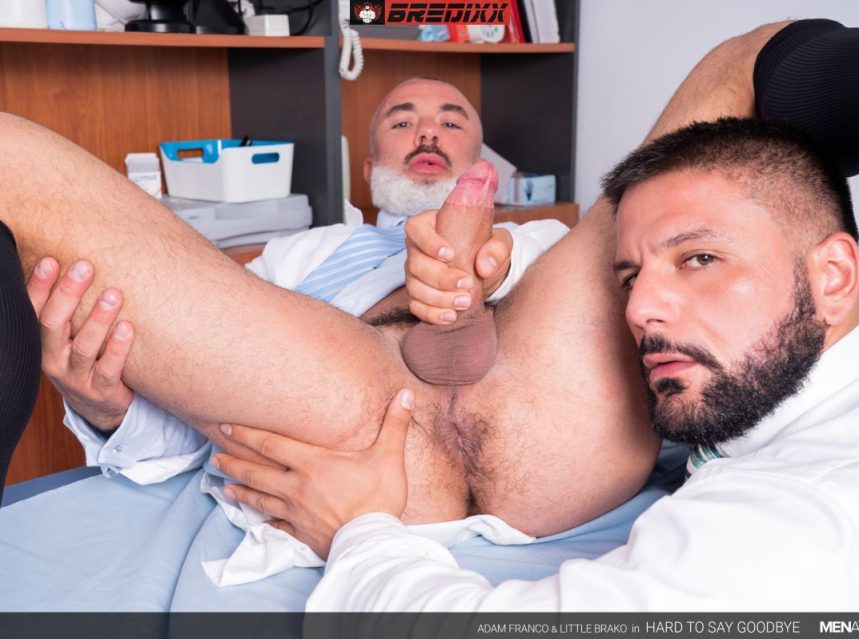 Sexy doctors Adam Franco and Little Brako have always liked each other not exactly as friends, but the strict standards of the hospital did not allow them to turn their mutual attraction into something more. Although with a sad ending, they will still manage to get closer because Doctor Franco has accepted a job offer at another hospital.
On his last day working with Dr. Brako, he still takes the plunge and asks his colleague if he wants to have sex for a goodbye. Dr. Brako of course confirms that he has been waiting for this question for years. So the two indulge in dreamy sex as in the end, Doctor Franco leaves some of his DNA in his colleague's ass – a sort of expensive farewell gift.