Sexy worker barebacks Manuel Reyes in the office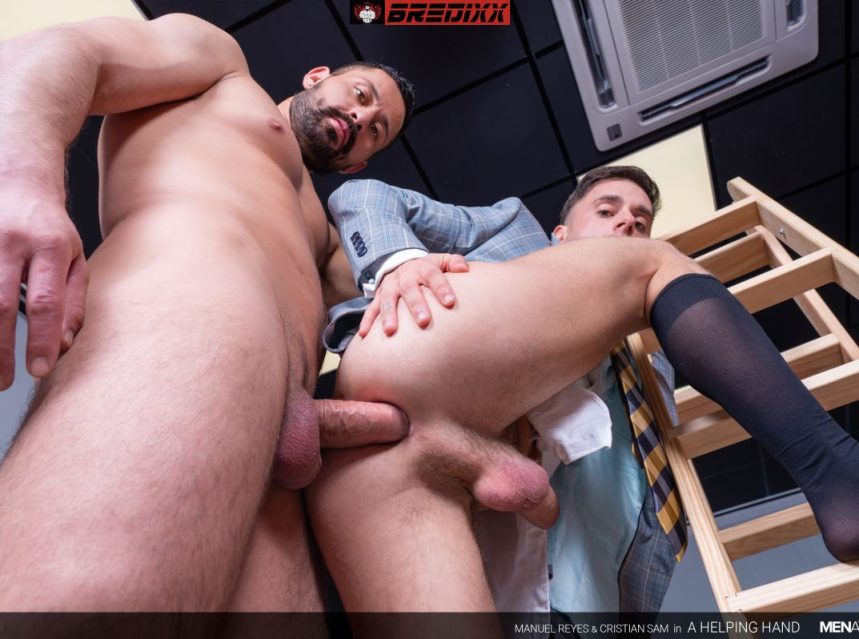 Manuel Reyes is so tired and the office is so warm. His elegant suit is literally drenched in sweat, and on top of it all Cristian Sam, the maintenance man has just come to fix broken office equipment. Manuel is eager to leave, but Christian is in no rush, which makes Manuel seriously nervous.
When he goes to tell the worker to hurry up, Christian tells him that he doesn't need to be nervous and it's best to relax with something nicer. Seconds later, Manuel is already on his knees, eager to suck Christian's cock before taking it up his ass. It turns out that working late has some perks.