Tyler Reed Presents: Kamrun and Dylan Saunders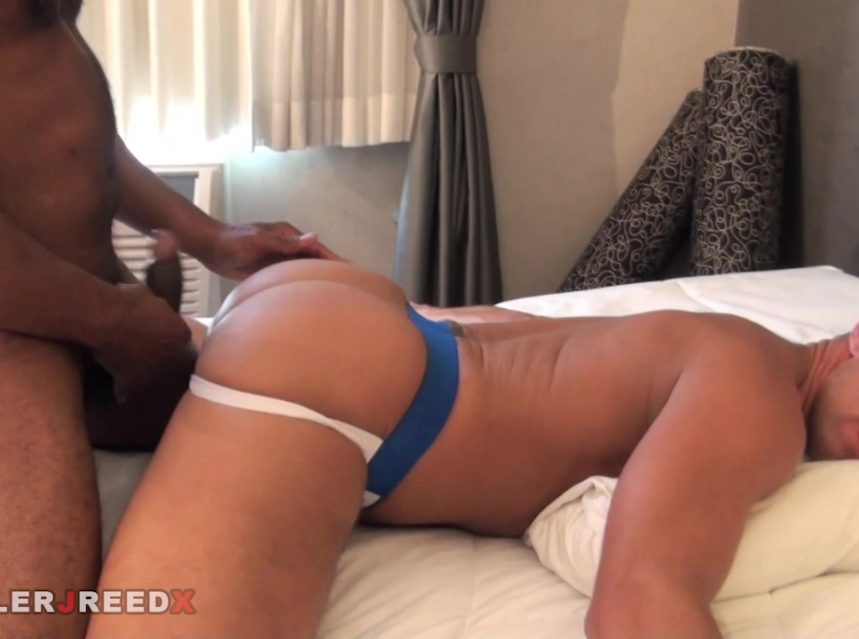 Two muscled jocks in a hard bareback session.
In this second episode of "Tyler Reed Presents", we're going to watch two very cute and extra sexy hunks – Kamrun and Dylan Saunders. We're not going to save our praises for them, just because they're really more than great. Kamrun has one of the most perfect bodies we've ever seen. He's not a bodybuilder, so his muscles aren't huge. However, he is quite tight and muscular. The dude has some hot tattoos, but again without overdoing. Kamrun has managed to become a very handsome and attractive man.
Dylan Saunders is not new to us. You probably remember some of his scenes – for example, he made a perfect flip-flop fisting video with Manuel Olveyra in 2017. We can also think of one of his first scenes ever – a bareback video with Nick Moretti. Basically, Dylan has a serious experience as a bottom, so we're not surprised he's doing so well in this scene too.
Now, let's turn our attention to the action. Dylan Saunders has just started and he already has a big cock in his mouth. He blows Kamrun's prick before Kamrun starts face fucking. He pushes his cock down Dylan's throat as his balls kiss Dylan's chin. Dylan blows the dick some more time before he bends over the bed and tells Kamrun to fuck him raw. The jock slips his bareback member in Dylan and starts pumping. Balls deep, he brutally plows the ass in front of him. "Harder, deeper" Dylan is repeating until he shoots his load on the bed. Kamrun is next to cum. He drenches Dylan's ass with gallons of jizz.