The Orgy Of Sean Cody – Uncut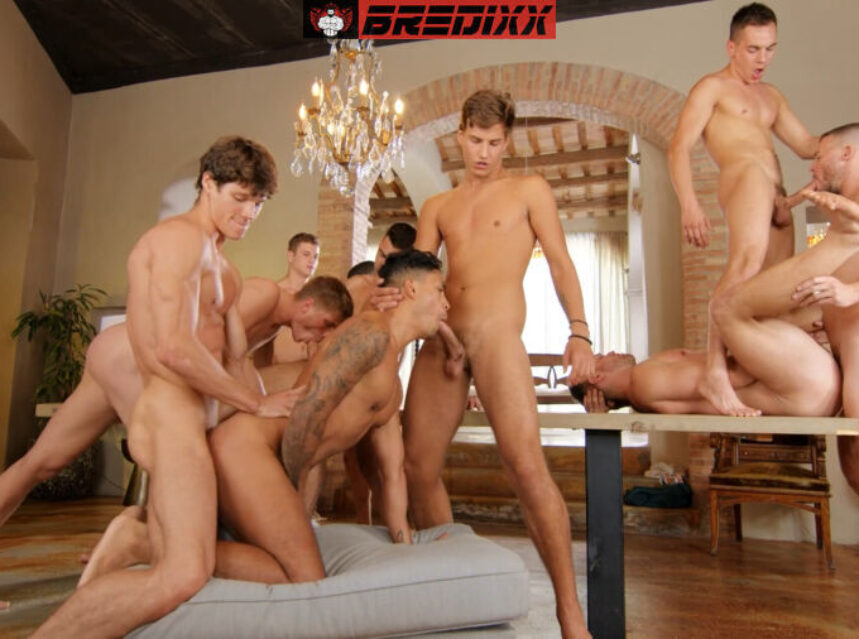 There's only one way the Sean Cody guys' trip to Spain could end, and that's with an orgy to thank their gorgeous BelAmi hosts! After Asher proposes a toast on their last night at dinner, he, Deacon and Manny lead Euro hunks Yannis, Tom, Jim, and Ashton inside, eagerly followed by Bart, as they all lick and suck each other until they cum!
That's when Justin and Ethan return to find their friends naked and getting their second wind, and the eight hunks undress them and pull them into the orgy. The memory of bottoming for the handsome Europeans–and Asher getting double penetrated by Jim and Bart!–is sure to be their favorite souvenir of this trip!