Spot Me – Scene 2: Micah Brandt and Arad Winwin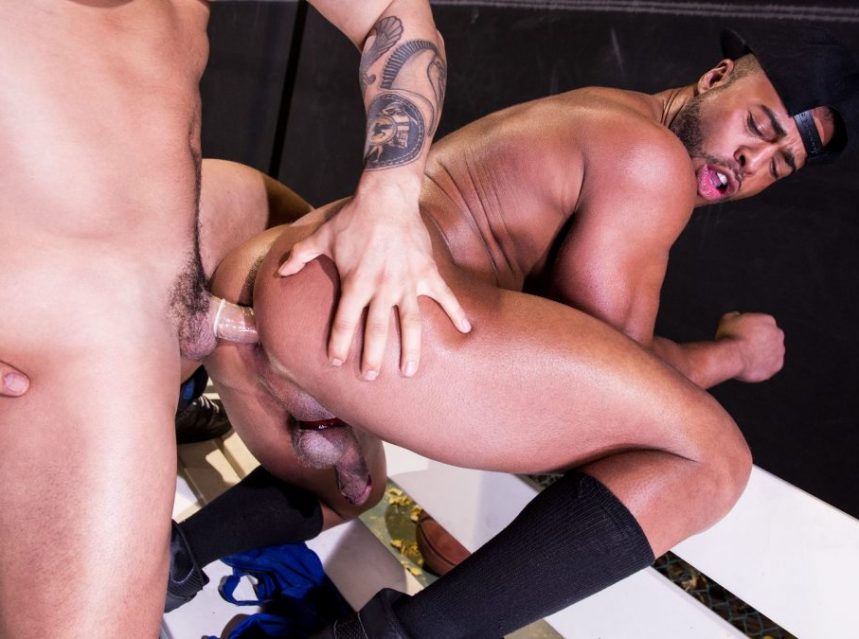 Micah Brandt and Arad Winwin are playing basketball in the park. As they get sweaty and finish up their game, Micah notices that there are no other people around. Micah is the first to cautiously take off his shorts and gets on his knees in front of Arad, who nervously offers up his cock. Micah takes it down his throat to get the hung stud throbbing hard and ready to fuck. Micah needs Arad inside him and bends over a bench with his ass out and ready to be stuffed. Arad takes the bait and gently slides his throbbing dick deep into Micah's tight hole. They can hear people walking by on the other side of the fence and take all precautions to be as quiet as they possibly can. Despite the danger of getting caught, Arad continues to pound away on Micah's hole, plunging deep from behind. It's getting dark and the guys know they need to finish soon.
Arad picks up the pace and fucks Micah until he's ready to blow. Arad pulls out and drains his balls inside Micah's open mouth, leaving the hung stud's face dripping with cum. Micah loves the taste and feel of all the jizz in his mouth and jacks his rod to finish up on the basketball court. Panting and still looking over their shoulders, the spent studs grab their things and run out of the park.