Maverick Men Have A Manly Guest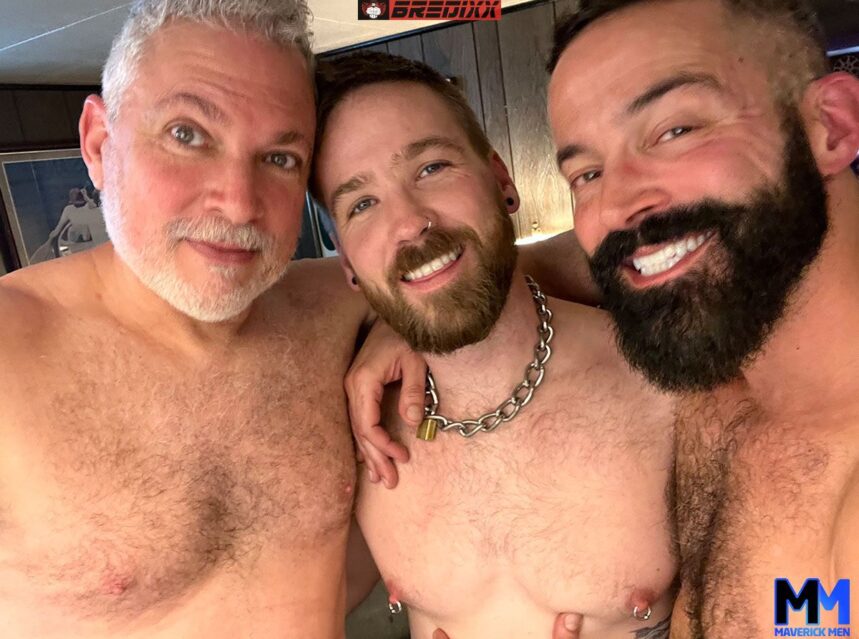 In their new scene, Maverick Men have a very masculine guest indeed, who happens to be quite naughty and obedient at the same time. Let us introduce you to James. He is a 30-year-old macho, bearded, hairy, and very athletic. He has flower tattoos on his lower abdomen, as well as two impressive piercings – one on his nose and one on his balls.
James has an interesting piece of jewelry – a chain with a padlock around his neck. In fact, it's the only thing about James that can tell you his sexual preferences. And although James is very masculine, when in bed he becomes a very passionate and obedient cock taker. The Maverick Men were so excited to share him that they shot several loads into his hole.