Lawless – Chad Brock & Rex Roddick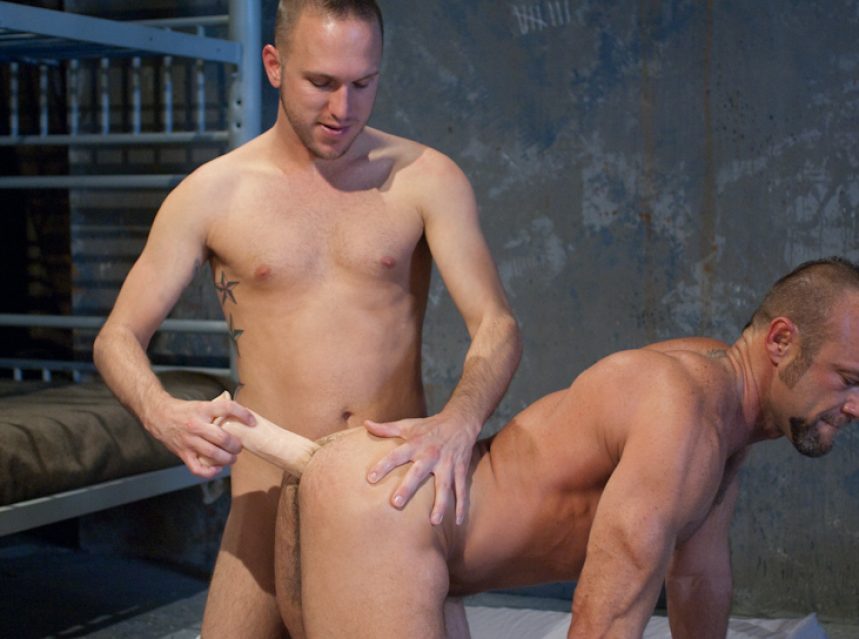 Being an inmate without a cellmate can be lonely but Chad Brock has a 14-inch black dildo hidden in his pillowcase to provide some escape from the tedium. He lies on his side and begins to work his big muscle butt with the corkscrew-shaped fuck toy but gets interrupted when the guards throw Rex Roddick into his cell.
Roddick fucks the hairy stud with some giant toys before finally bending over himself to take a good portion of a 3-foot double-header up his smooth blond butt.