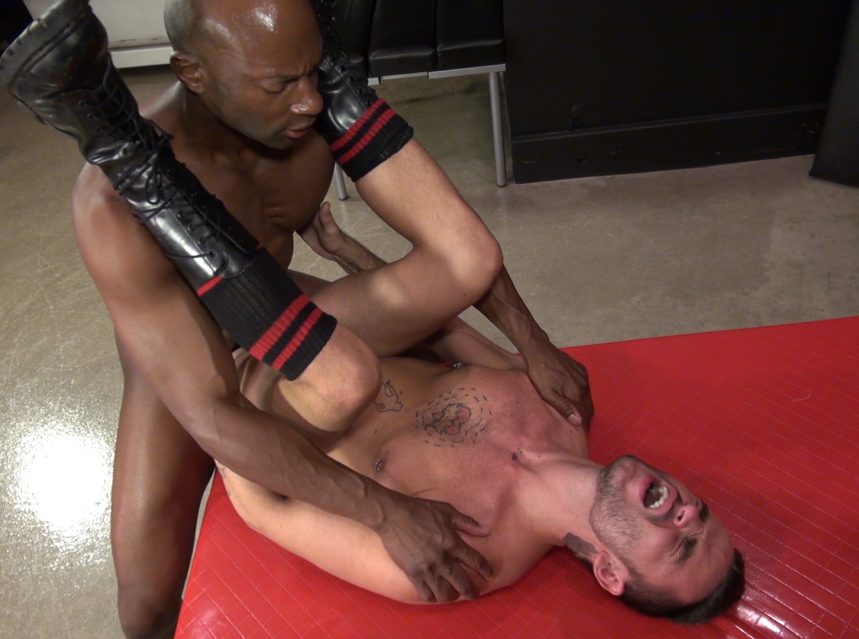 Lukas Cipriani is one happy white boy. He's getting fucked today by Champ Robinson and Champ's two hung buddies. Champ has to break in Lukas' tight pink hole before his buds come over to join in the fun. Champ gets that boy hole nice and wet with his tongue, before he splits it open with his huge black cock.
After a good fucking, Champ's buddies, Knockout and Tigger Redd, join in the fun. Their cocks are hard and ready to plow some white boy ass.
See if Lukas is up to the task in part 2.