Cade Maddox & Pol Prince go on their first mission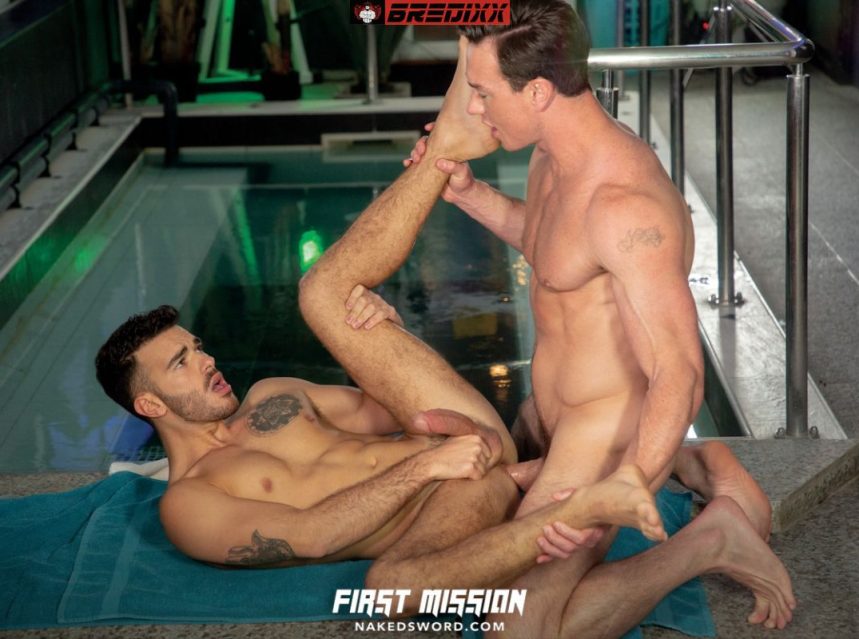 Cade Maddox and Pol Prince go on their first mission as Naked Sword Special Agents, after we followed how they prepared for the mission in a series of episodes involving heavy physical exercises and medical examinations. Now it's time to see if Cade and Pol really are as well prepared for a mission as we all expect.
Cade Maddox plays the bad guy who plans to seduce Special Agent Pol Prince, who is investigating him, to end the investigation. Unfortunately for the Guardians of the Law, Cade's plan works because Pol's Achilles heel is his irresistible attraction to big cocks.
When Cade Maddox accidentally meets him, he pulls out his cock and shows it to Pol Prince. From that moment on, Pol forgets that he is a special agent and all he wants is to be fucked by Cade. This happens minutes later, with Cade using his incredible skills to fuck Pol in every possible position. Finally, he cums in Pol's mouth, who in addition to his own cum eats Cade's. Which is good because he's probably going to need protein for what Cade has in store for him.