Fraternity X: This Week's Orgy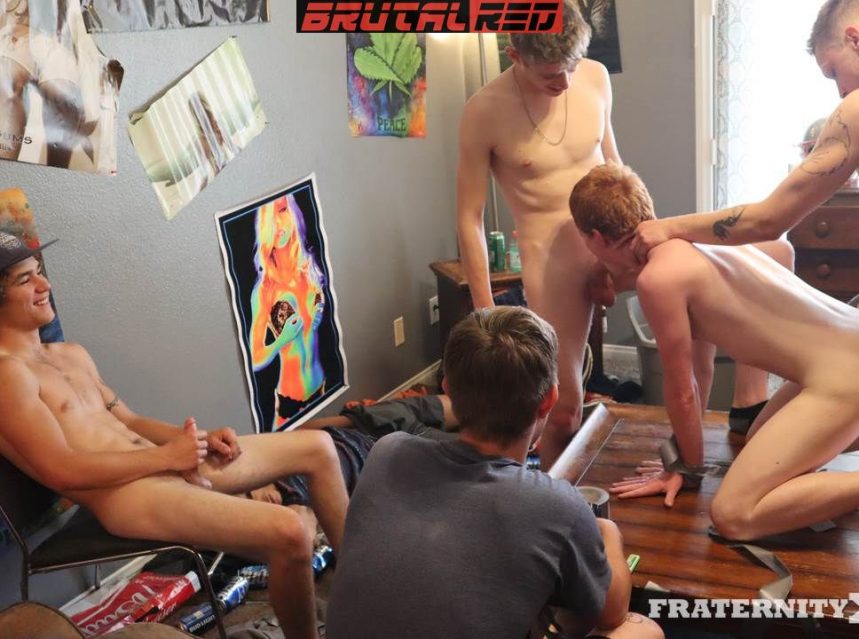 A perfectly ordinary day for the guys from Fraternity X. The weather is great so they decide to take advantage of the sun and play basketball on the sports ground. Of course, when they begin to sweat, their pheromones are scattered all over the place. We expect when someone will offer the game to be terminated to start their other game – their this week's orgy. A little later one of them is trying to say it – guys, I don't know about you but I feel very horny. Wonderfully, say the rest of them, the rules are clear – who first asked for sex, he takes it all.
Don't miss: Fraternity X: Weekend Bareback Orgy.
Sweaty men head to the dorm where the horniest of them gets on all fours and prepares himself for face and ass fucking. The guys take turns fucking his hole and mouth, as each of them spits his cum inside the bottoms hole.