Brendan Patrick Fills Hoytt Walker With Raw Cock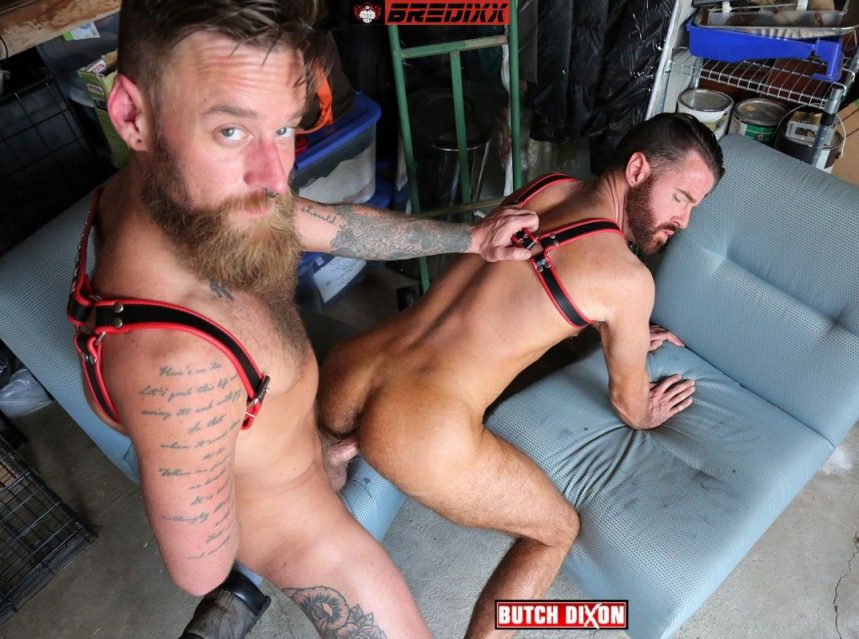 Bearded, masculine man Brendan Patrick and Hoytt Walker have some raw fun. Brendan fills Hoytt's ass with his cock and sticky cum. Its getting hairy in the tool shed as Hoytt Walker fucks the bareback-bejezus out of Brendan Patrick. No shaving no tweezing, and we're right up close to see that hairy hole getting a good gooey raw fuck. Hoytt fucks Brendan like a jack hammer, really ramming his way up there as his horny sub begs for more squeezing his sphincter to milk daddy's thick dick.
When Hoytt has finished fucking him like a dog he turns him over and lifts his thick legs, hoisting his ankles up over his shoulder as he bares down and into, all the way into that raw hole. These bearded, bareback bastards fuck up a sweaty, spunky storm. I wish you could've smelt that sexy man-fug!