At Large: Sharok and Liam Knox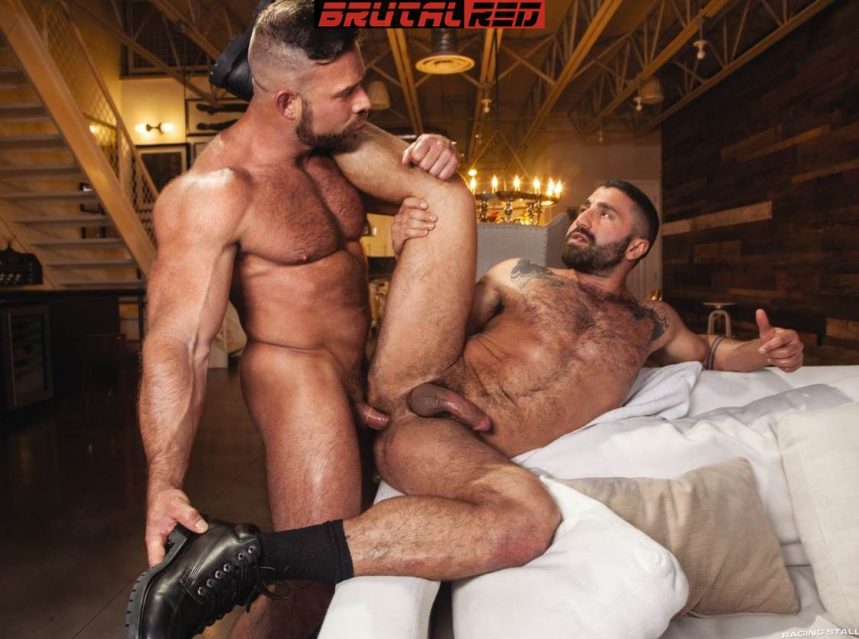 The dramatic porn-crime story "At Large" continues with a new episode. Today Sharok and Liam Knox have an extra good sex session. The two uniform men take turns sucking and fucking each other's cocks and holes. Of course, you'll be watching the video in a matter of seconds, so we'll mention a few accents from the interesting storyline. Sharok and Liam are the two policemen who first respond to Dante's call. The dangerous assassin who chased him was just in his apartment, and Dante is really scared. The two policemen are doing their best to reassure Dante, but the truth is that they are also worried about him. The only way out is for both of them to stay on duty in front of the apartment, so the killer can't finish his horrific plan.
Be sure to watch: Raw Construction: Adam Ramzi and Sharok – Flip Fuck.
There is only one problem, the night is long, and the two policemen are bored so much. Liam Knox decides to joke with his colleague by recommending him to suck his dick, in order to make the night more interesting. Surprisingly, Sharok takes the joke seriously. He kneels down and begins to process the cock of his partner. Liam is feeling great, so decides to thank Sharok with the same. Before long, he is already with his face, buried in Sharok's muscular butt. He gives Sharok hard pounding from behind. Of course, pretty soon they exchange their positions and Liam also gets his part of deep anal pleasure.