Elye Black and Princeton Price – Flip Fuck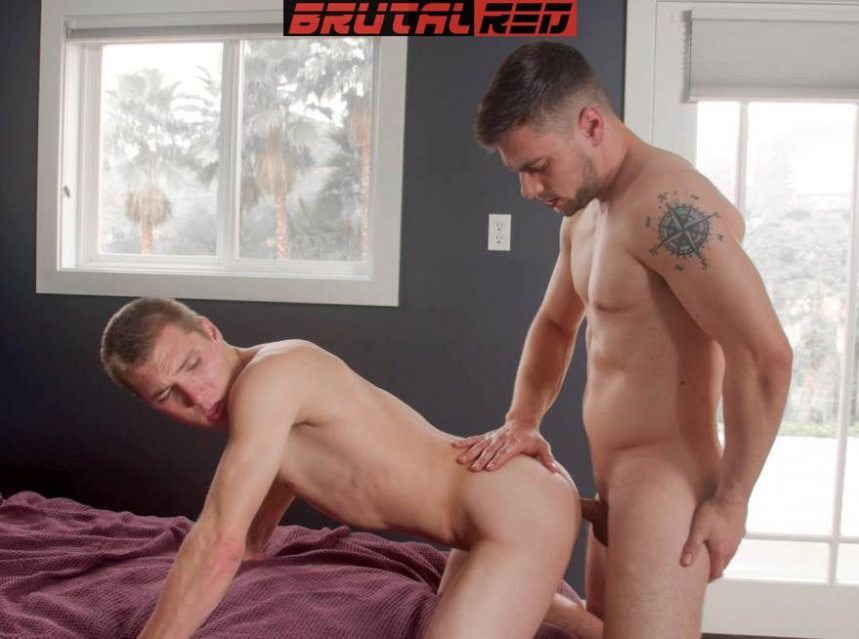 Sexy muscle stud Princeton Price and good looking Elye Black have raw sex for Next Door Studios in this video named "Bustin' Buds". Let's see what happens. The story is a little banal, because the heterosexual man, whose girlfriend cheated on him, is again at the heart of the action. This is Elye, he's going through some hard times after his fiancee abandoned him. Princeton is his best friend, but also a secret admirer, so he will do everything possible to turn his friend into a gay.
You may also like: Dalton Riley and Princeton Price Bareback Each Other.
Of course, Elye doesn't need a lot of time to approve Princeton's proposal, which has just offered him a love consolation. Ellie's new at this, so Princeton promised him he'd do all the work. So, the muscle hunk starts by sucking Elye's cock. Elye is curious about the taste of dick, and very soon he wraps his lips around Princeton's tasty meat. Then, Elye fucks Princeton's bareback, noticing that Princeton's ass is pretty better than his ex's pussy. The heterosexual man is so possessed by the idea of being with a man that eventually he ends with Princeton's dick slid in his ass.