Latin Power Top Romeo Davis Gives Bobby Bruiser Rough Breeding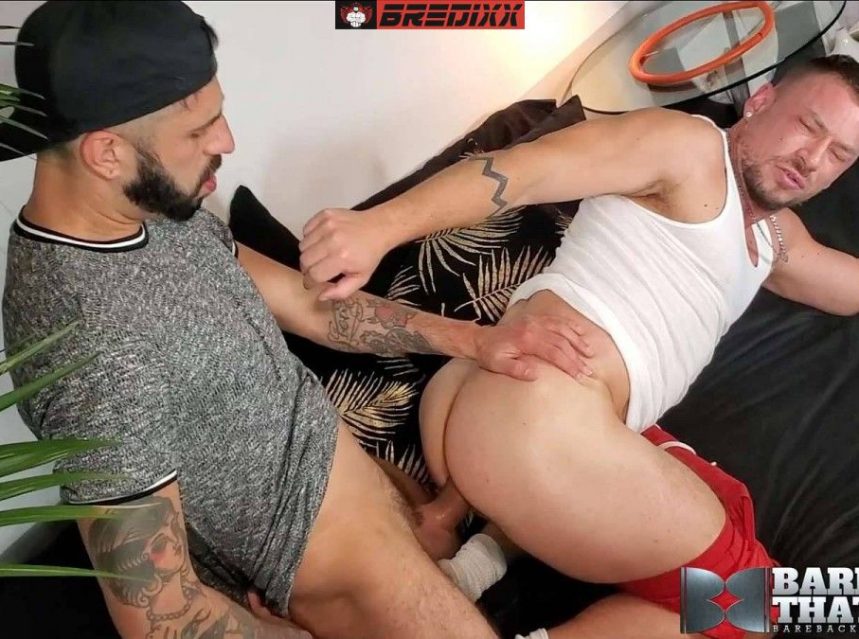 Bobby Bruiser needs rough breeding and Romeo Davis has the perfect tool for Bobby – his massive, Latin dick. Sometimes you hit the jackpot of bottoms. Romeo loves bringing new boys home. It's become one of his favorite things to do while traveling. And Bobby is his next playtoy, ready to have some fun. As as they sit on the bed, Bobby feels in Romeo's pants just what he's in for, and he couldn't be happier. He pulls Romeo's pants down and starts to show Romeo just what kind of boy he is.
Bobby takes Romeo's hard cock in his mouth and shows it the love it deserves. Romeo likes how Bobby's mouth feels but wants his ass. Bobby agrees. And after a few licks from Romeo's tongue, he's begging for some cock. Romeo uses his boy's deep hole all over the bed. Bobby is taking everything that Romeo throws at him until Romeo unloads all over his ass cheeks. Bobby then flips over and cums on his belly while getting his nipples played with.