Sean Duran Barebacks Bennett Anthony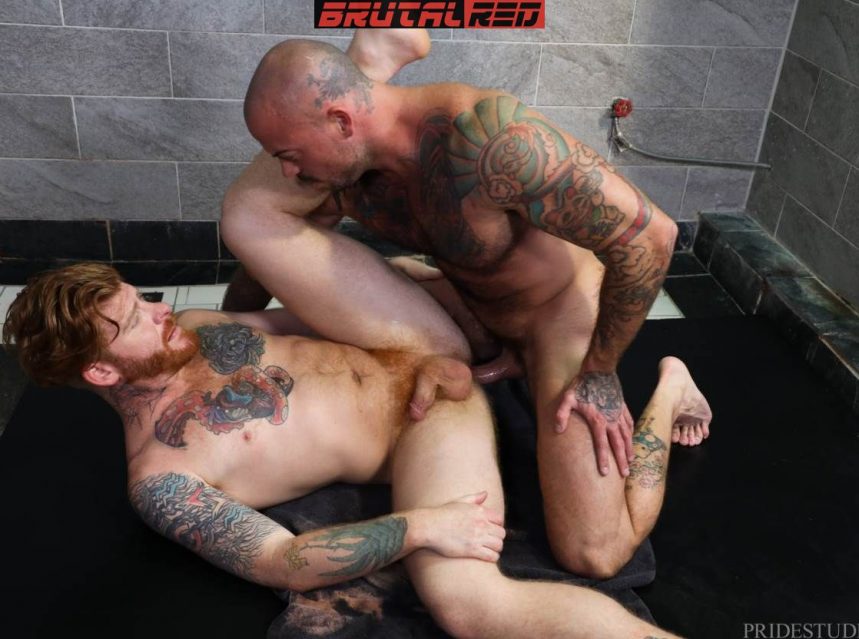 Do you stretch your muscles before workouts? If you don't, you may have missed the sex of your life! Don't believe us? Just ask Bennett Anthony who met Sean Duran just before his training and was brutally barebacked in the middle of the locker room. This is the basic version, but to be honest, we believe Bennett has waited a long time for his sweaty, muscular idol to come. Of course, in real life things are a little more difficult, but pornography is a fantasy.
Be sure to watch: Muscle Hunk Sean Duran Barebacks Jack Andy.
Let's get back to the locker room. Sean has already joined Bennett because we find him with his whole cock in Bennett's mouth. It's a large dick, so Bennett is more than happy to have it deep down his throat (as an experienced bottom he just adores big pricks). Then, Sean spreads Bennett's butt cheeks and proceeds rimming that leaves the hole in the perfect mode for breeding – wet and gaping. Sean penetrates the ginger stud.. finally, the best part begins!