The Big C Men & Adrian Hart – Raw Threesome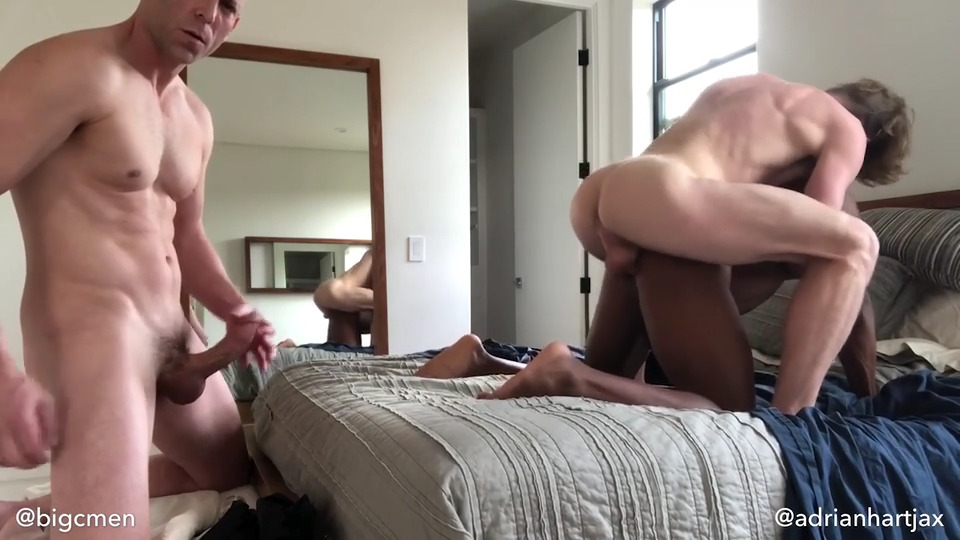 This is Big C Men's special holiday edition featuring them and gay porn star Adrian Hart. The three of them star in a really good bareback threesome. It's a long and hard session and will make you very, very horny. These are 2 parts of real raw action!
The Big C Men:
Don't miss this Crazy Hot 27 minute Part 1 of "3 Way Fuck With Porn Star Adrian Hart". I woke up to Jared showing me pics of this hottie on Grindr. Apparently, Adrian lives just a few miles from the new house!! The two were sexting hot n heavy and set up a mid day session for us all. We had workers at the house finishing up some customizations, but that didn't stop us from gettin our freak on. We suck and fuck like crazy in Part 1, with all the cumming in Part 2 to Folow… Enjoy! 12-23-19

Here is the 16 minute Cum Filled Part 2 of "3 Way With Porn Star Adrian Hart". We sucked and fucked in Part 1, and all 3 of us shoot our loads in this Part 2… I wasn't sure if Adrian was going to be able to cum after getting his insides pounded out by both our big dicks… But I get his juices going to by sucking hard on his nipples and kissing him deeply, and sure enough he blows all over himself! We all shower and hang a bit before calling his uber. The workers had no idea what was going on upstairs!! Adrian lives just a few miles away, so there will surely be a next time!! Stay Tuned & Happy Holidays!