Miller Axton & Dante Foxx – Bareback for Guys In Sweatpants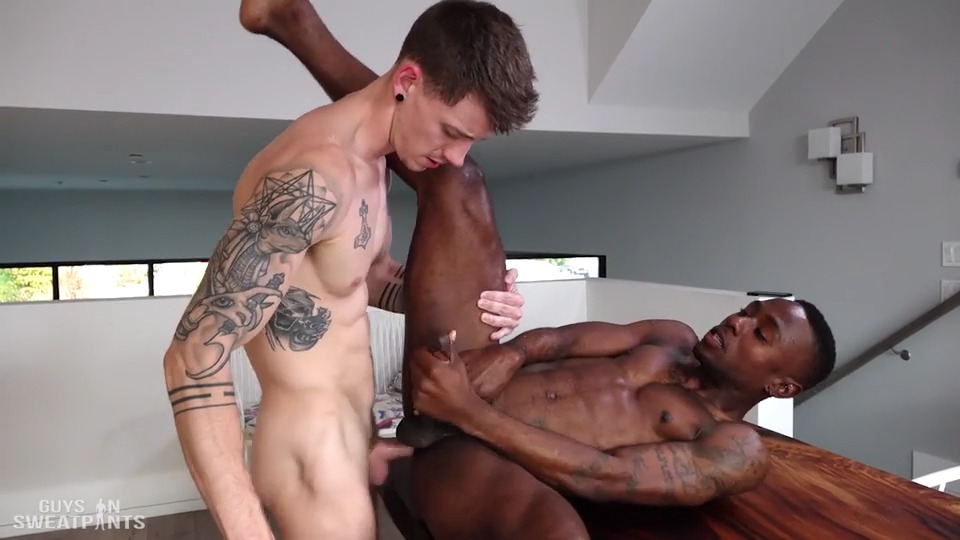 Tattooed muscle studs Miller Axton and Dante Foxx will drive you crazy in this amazing bareback session for Guys In Sweatpants. Blowjobs, rimming and good raw fucking… This is the best sex we've ever seen!
Guys In Sweatpants:
I cant think of a better way to wrap up the year than with possibly one of the hottest fuck videos of the year! I wish I could show y'all the looks on their faces when I told them they were fucking the next day, but I think the video speaks for itself! It was a passionate, hot, raw fuck that left them both (and probably everyone else) wanting more. Miller hiked his leg up on the table and enjoyed every inch of Dante's cock sliding in and out of him, leaning back for the occasional mid-fuck smile and kiss. The dick was so good, it fucked Miller's load right out of him on the table!