Raw Workloads: Arad Winwin and Cazden Hunter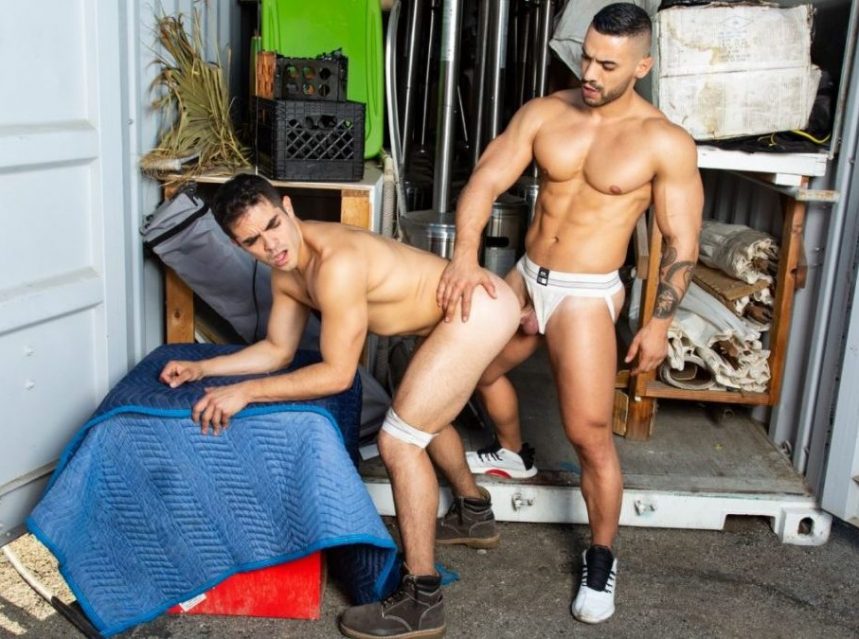 Raw Workloads – Hot House Entertainment with another bareback movie.
Arad Winwin and Cazden Hunter get together for the world premiere of Hot House's "Raw Workloads", the studio's latest bareback production. Perhaps the most critical of you have already thought that the title is mundane and boring. Yes, the mixing of raw is a very used method in the industry. In this case, however, the only criticism can be directed to the title, because the movie is great. If we forget the cliché used, this is the Falcon studios' best achievement in years. Finally, the boring stage is changed to a real country decor.
The Plot. Arad Winwin is a plumber with too many engagements while Cazden Hunter is his servant who has no serious attitude towards his work. Not everyone is capable of suffering raw workloads, but Cazden doesn't even make an effort. Arad just made a final remark to the lazy employee, but it looks like he really doesn't care. What Cazden doesn't know is that Arad has quite a lot of bad fame in the industry – his former employees know the rule – if you don't work with your hands, you will work with your ass.
It's time for the rules of the game. Arad Winwin presses Cazden on the ground and forces him to take the plumber's dick in his mouth. The lazy worker tries to object, but instead of stopping him, Arad shoves his cock even deeper into Cazden's throat. Slowly, Cazden Hunter is reconciled with what is happening. Arad tells him that he would like to lick his hole, because it will facilitate penetration. Cazden finally gives up. Very soon he lowers himself on Arad's bareback cock. Obviously, success in this profession is related to a rather raw workloads.