Joel Someone Gets Barebacked By Daddy Bear Brad Kalvo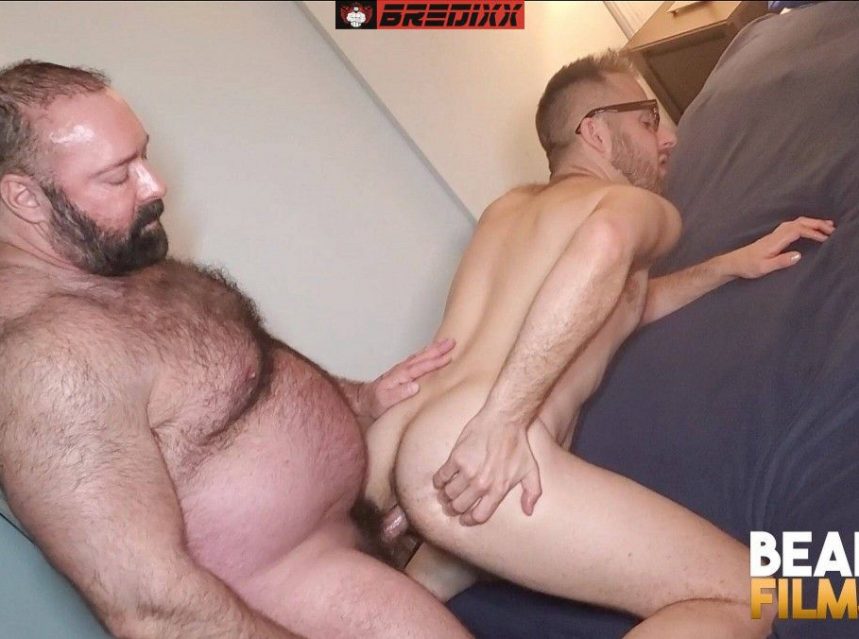 Joel Someone knows that bear meat is the best. That's why he's more than happy to bottom for Brad Kalvo. Joel has been craving a piece of his boss for a long time, but he never knew how to approach him. Lucky for him, he didn't have to say much. As soon as Joel got Brad into his apt, they were on each other. Joel couldn't wait to get his daddy bear naked, feel his face on his chest, and then make his way down to his daddy dick. Joel loved looking up into Brad's eyes as he swallowed his cock.
Brad loved feeling his boy's mouth but wanted to taste him too. Joel stripped down and gave his daddy what he wanted. Brad sucked on Joel's cock until he put him on the bed to eat his hole. Brad sucked and fingered his boy, making Joel want more and more. Joel then gets on his knees, and Brad filled his tight hole with cock. Joel takes Brad's dick all over the bed until he can't hold back and shoots his load while riding on top. Joel then helps his daddy stroke out a load, catching most in his mouth.