Brandon Wilde and Addison Graham – Flip Fuck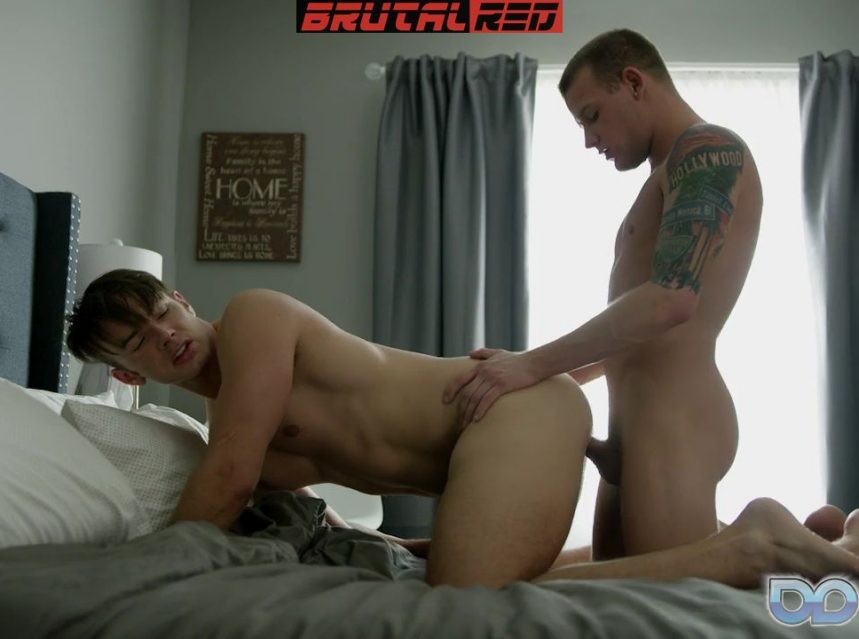 Dominic Pacifico's fuck buddy Brandon Wilde and Addison Graham take turns fucking each other's cum holes in this steaming hot bareback session. Their love story started a few months ago, but now they want to share the intimate details with us by doing it in front of the camera. We do not need to tell you about the things behind the scene, so we start from the hottest place in the house of Dominic – his bedroom.
Brandon Wilde and Addison Graham are already there, servicing each other's cock and hole. Brandon is blowing Addison's cock, as Addison is rimming Brandon's ass. After this bath of saliva, we expect that Brandon will be the bottom, but quite the opposite thing happens. He attacks Addison's ass and begins to fuck him raw. After a pretty intense and wildly hammering, Brandon is finally ready to try out Addison's dick. A new dose of raw sex follows. Eventually these two end covered by spit, cum and sweat.