Drew Valentino "slaps" Colby Melvin's ass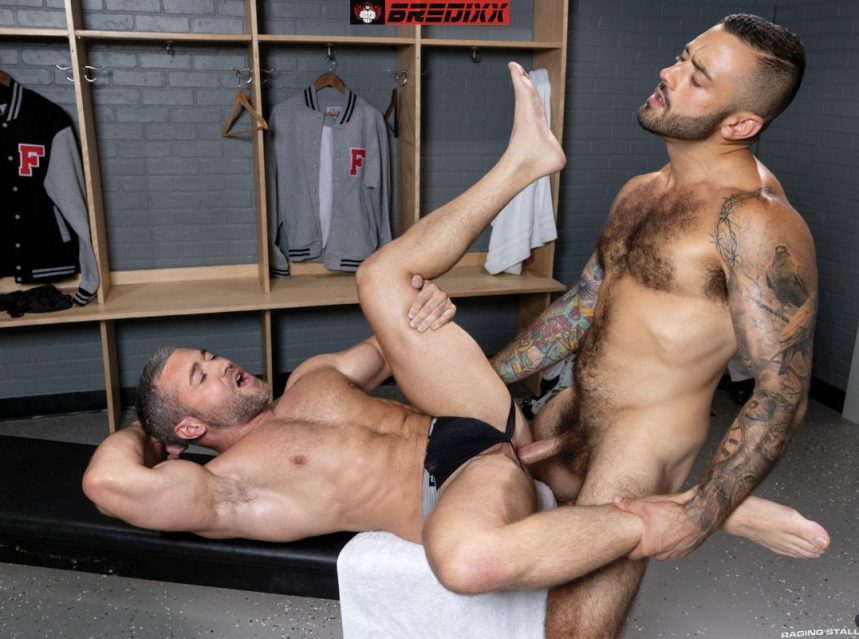 Drew Valentino and Colby Melvin are kind of friends because they go to the same gym, where they pump up their muscles, sweat, and sometimes fuck each other. Just like that day. While Colby is getting changed, someone slaps his muscular butt and Colby guesses exactly who that someone is – it couldn't be anyone else but Drew.
Since Drew Valentino and Colby Melvin are alone in the locker room, Colby suggests they continue the "slapping" as they always do. He drops to his knees and starts sucking on Drew's already swollen cock. Drew then licks Colby's muscular ass and thrusts his cock inside with a nimble thrust. The two have passionate and primitive sex while covered in sweat, they shoot their powerful loads of jizz.