Brodie Ramirez Barebacks Vincent O'Reilly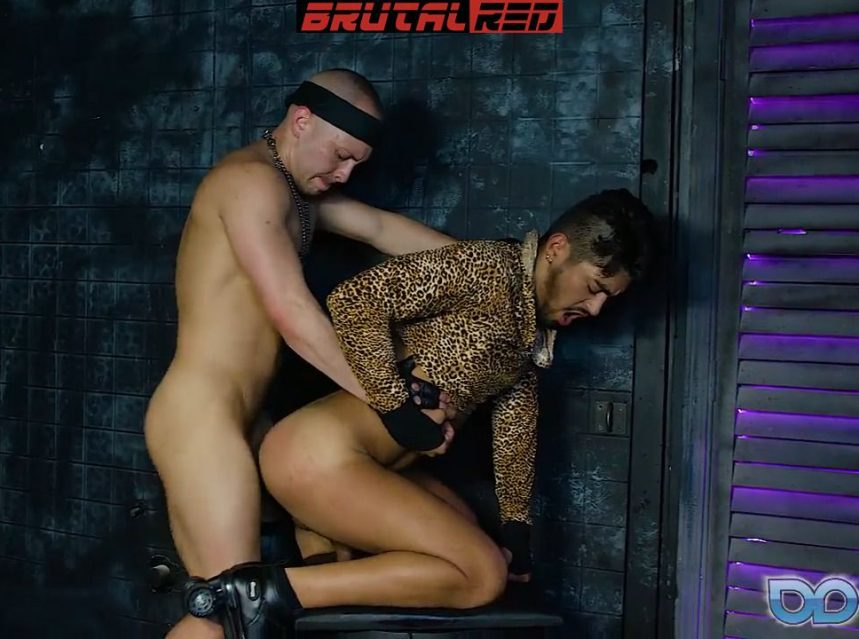 Brodie Ramirez stands in front of a graffiti wall and waits for some cool guy to show up. He's on his rollers with short black jeans. Vincent O'Reilly soon appears. He wears very short blue jeans and a strange leopard blouse. Despite his strange appearance, Brodie could not stop thinking about the blue eyes of his new acquaintance. So he invites him into an abandoned warehouse so that the two can enjoy each other.
Vincent pulls out Brodie's enormous dick and proceeds cock sucking. Vincent also gets his cock sucked as the two men take turns servicing their cocks. Then Vincent gets on a barrel to give Brodie the chance to have fun with his butt. Brodie starts by rimming the ass before sliding his bareback cock into it. He pumps Vincent until his cum splashes Vincent's guts.