Tattooed Sadist Edwin Mendez Uses His Sub Neil Scott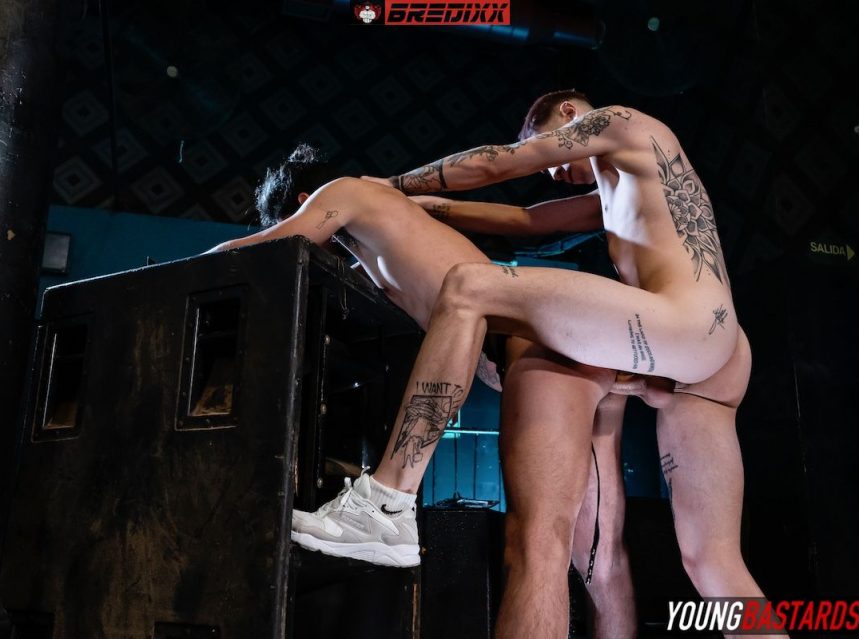 Aggressive twink Edwin Mendez is a very bad boy. He likes hard sex and humiliation – The same thing his sub Neil Scott likes. The heavy inked and pierced sadist uses every hole of Neil in the hardest way possible. Edwin needs to give his pup a good dose of cock cream. Young Neil is led into the play area on his leash and cuffed, his bare ass exposed and ready for Edwin to use, but it's not going to happen before the inked dom has fed the boy his big juicy cock and fucked his messy wet mouth.
Neil worships that delicious dong and makes it dribble precum, the tasty tool glistening with goo by the time Edwin heads down to pay attention to the tight pucker between the boy's cheeks. He's kind enough to lick out the hole, getting Neil wet for his raw fuckmeat to push inside, humping the boy from behind. He takes his captive to the floor for an even deeper ramming, jabbing the twink's aching ass with his powerful prick and taking full control as the pleasure swells inside him. With his bottom boy wanking his own load out over the floor he's ready to pump his wad right into Neil's face, a tasty treat the little pup can't help but suck up and swallow.